Dubai is one of the most exciting cities in the world, with a vibrant nightlife and plenty to do during the day. But it can also be overwhelming for experienced travelers. Getting around can be challenging if you're new to Dubai or just here on business. Thankfully, there's an easy way to navigate this massive city: using Booking a Driver in Dubai!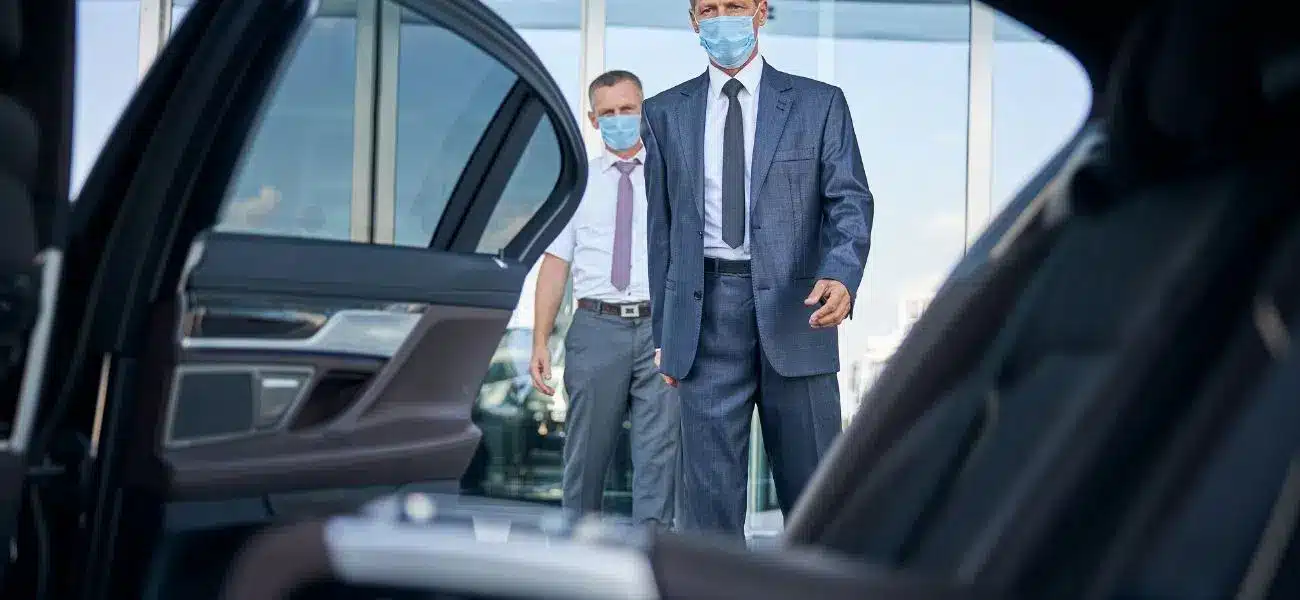 What is Booking a Driver in Dubai?
When you book a driver in Dubai, you can expect to receive the following services:
Transportation for a few hours or the whole day
Transportation for any event or occasion
The process is simple and easy to follow. All it takes is calling us on our number +971-543551694 and telling us what kind of driver you need, whether that be a taxi ride from point A to point B, a limousine service for your wedding day that will take care of everything from picking up guests at their hotels to taking photos at the venue before sending everyone back home after midnight (this happened), or even just someone who can drive around with your kids. At the same time, they play video games all day long!
A Simple Guide to Using Booking a Driver in Dubai
Booking a driver is the easiest way to get from point A to point B in Dubai. It's fast, efficient, reliable, and affordable, and it can be done from your mobile phone or computer in just three easy steps:
Sign up for an account on the booking driver website of your choice. You'll need to provide basic information like your name, email address, and phone number so they can send you an SMS confirmation code when you're ready to book a ride.
Book your ride once you've confirmed that all of the information provided by the company matches what's on their website (drivers' photos should match their profile pictures). The best part about booking online? There are no hidden fees! All rates shown during the booking process are the final prices riders pay when they arrive at their destination.* Enjoy the rest of your day knowing that someone else is taking care of getting around town while you focus on other things like shopping or relaxing at home with family members
If you are new to booking a driver in Dubai or have never done so, there are some things you should know. First off, the process is simple. You can book online or through our mobile app by following these steps:
Select your pickup location (if applicable) and time of pickup
Please enter your destination address into our booking form
Choose which type of vehicle best suits your needs (we provide options ranging from economy cars up to luxury SUVs)
Enter payment details and submit!
Your Driver's Profile
In the driver's profile section, you will find the following information:
The driver's name, phone number, and email address. You can reach your driver directly if your ride has any issues or questions.
The driver's license number should be noted as its expiration date (if it doesn't expire within six months). If this is an international license, you should also ensure it has not expired before traveling abroad in Dubai.
You should also ensure that all details on this page match exactly with what appears on your passport, including height, weight, and eye color! Any discrepancies could cause problems at customs when entering Dubai, so double-check everything carefully before leaving home!
Your Personal Information and Payment Details
Provide your details. This includes your name, contact number, and email address.
Provide your payment details. You can pay by cash or card (Visa/MasterCard).
Please provide your contact details in case we need to contact you during the booking process or on the day of the trip.
Cancellations, Refunds, and Changes
There are a few things to remember when booking a driver in Dubai. If you cancel your ride at least 24 hours before your scheduled pickup time, you can request a refund for the service cost. If your driver has arrived and is waiting at their location, however, no refunds will be available. This includes any cancellations that occur within 24 hours of the scheduled pickup time or those made by mistake (e.g., if someone hits "cancel" instead of "book").
You may also change your pickup location or time up until 24 hours before the scheduled pickup time; however, these changes may incur additional fees depending on how much notice they were given and whether they impact other passengers who've already booked rides with this particular driver.*
Booking a driver in Dubai is easy if you follow these steps.
Booking a driver in Dubai is easy as long as you follow these steps:
Download the Booking a Driver app or their website to book your ride.
Choose your preferred vehicle type and make an appointment for pickup at the time that suits you best (you can even choose to have them picked up from one location and drop them off at another).
You'll receive confirmation via text message with additional details about where they'll be waiting for you when they arrive at their destination–and they'll send another message once they've arrived there safely!
Conclusion
Booking a driver in Dubai can be daunting, especially if you need to become more familiar with the process. But don't worry! We've got you covered with our step-by-step guide above. As long as you follow these steps, we guarantee that booking your driver will be easy peasy lemon squeezy!