Cheapest Safe Driver Dubai
Experience peace of mind on the roads of Dubai with our Cheapest Safe Driver Dubai. At Easy Driveae, your safety is our top priority. Our highly trained and professional drivers are here to ensure your journeys are not just convenient but also secure. Whether you need a safe driver for a night out or driving services for a special event, we've got you covered. Trust in our years of expertise in providing top-notch safe driver services in Dubai. Your safety, our responsibility.
Safe Driver Service Near Me
Safe Driver Booking Services Starting from
Travel Stress-Free With Cheapest Safe Driver Dubai
Driving in a new city like Dubai can be nerve-wracking. You're navigating unfamiliar roads, dealing with heavy traffic, and trying to reach destinations on time. Rather than white-knuckle it yourself or risk dangerous cab drivers, there's a safer way – hiring your own personal driver.
At Easy Driverae, we provide experienced, safe drivers to escort you wherever you need to go in Dubai. Our chauffeurs handle every detail, from pickup to navigation to drop-off, so you can relax and focus on your trip.
Keep reading to learn how our safe drivers can make travel in Dubai easy and enjoyable.
Arrive Relaxed After a Long Flight
Nothing adds stress after a long flight like worrying about getting to your hotel or meeting. With our hourly driving services, our chauffeur will be waiting at arrivals to escort you to your destination.
Forget fighting for a cab or deciphering directions on unfamiliar roads after a tiring international flight. Our prompt driver will greet you with a sign, assist with luggage, and quickly whisk you away to your destination using the fastest route possible.
Many clients appreciate having a bottle of water and cold towel ready in the car to refresh after a long trip. With your chauffeur handling the driving, you can sit back and unwind on the way to your hotel or meeting.
Safely Navigate an Unfamiliar City
If you're driving yourself in Dubai for the first time, it's easy to get disoriented and lost. Road signs may be unclear, highway exits tricky to catch, and parking a challenge once you reach crowded areas.
By hiring a knowledgeable local driver from Easy Driverae, you gain instant familiarity with the city. Our VIP chauffeurs have mastered Dubai's highways, byways, parking garages, and traffic patterns.
Your safe driver will expertly navigate to key landmarks, business centers, restaurants, hotels, and attractions. You can relax taking in the sights rather than stressing over directions.
Many clients enjoy having our driver highlight top sights and offer insider tips as you go. They're happy to make suggestions to enhance your experience in Dubai.
Benefits of Our Cheapest Safe Driver Service
At Easy Driveae, we provide safe and reliable driver services throughout Dubai. Our professional drivers and vehicles are ideal for getting around Dubai safely.
Licensed, insured drivers
All of our drivers are fully licensed and insured for your peace of mind.
We conduct thorough background checks on every driver that we hire.
Drivers undergo defensive driving training.
We hire drivers with extensive experience on Dubai's roads.
Drivers properly rested and alert for maximum safety.
Drivers professionally attired and acting respectfully.
Driver ratings let you select your driver based on others' reviews.
We frequently retrain drivers on safety procedures and tactics.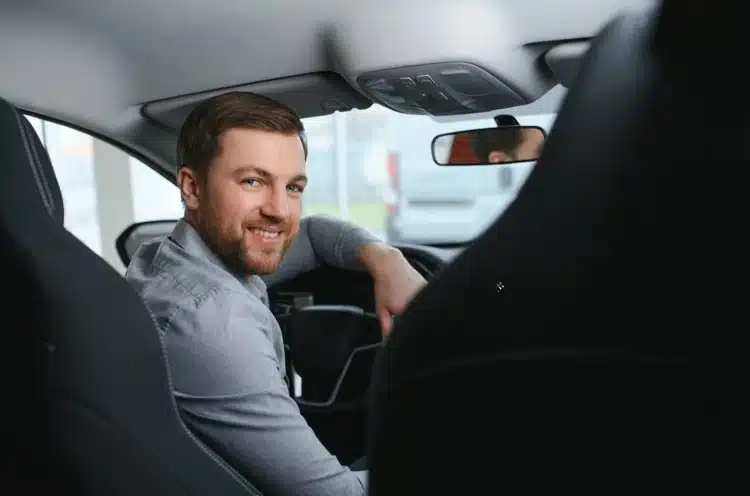 Total Punctuality for Meetings and Events
Nothing is worse than being late to an important business meeting or event because you got lost or stuck in traffic. With our corporate car service, punctuality is guaranteed.
Your business chauffeur will collect you at your hotel, office, or home at the perfect time to reach your destination before the scheduled start. For early morning meetings or flights, you'll appreciate not having to worry about prompt pickup.
Throughout your time in Dubai, your personal driver will monitor traffic conditions and make sure you never miss an appointment. Just sit back and focus on final prep rather than driving logistics.
VIP Transport for Evenings Out
After a long day of business meetings, you want to relax and unwind without driving worries. As your designated driver for the evening, your chauffeur provides door-to-door service to restaurants, shows, clubs, and post-dinner meetings.
Our drivers are highly familiar with Dubai's top dining and entertainment spots. They'll deliver and collect you right at the entrance so you can fully enjoy cocktails and conversation without driving concerns afterwards.
Rest assured you'll arrive home safely no matter how late your evening runs. Our top priority is providing secure, discreet transport with no judgments about your itinerary.
Custom Dubai Sightseeing Tours
When you want to explore Dubai's top attractions at your own pace, an English-speaking chauffeur provides the perfect private tour experience. Forget big bus tours and enjoy personalized excursions tailored to your interests.
Tell your knowledgeable guide where you'd like to go, whether it's prevailing sights like Burj Khalifa and Dubai Mall or under-the-radar gems. You control the schedule while your driver handles navigation and parking.
Door-to-door service allows in-depth exploration without crowds. Your guide can recommend optimal times to visit busy attractions and insider tips to enhance your experience. Just sit back and soak in the sights.
Travel Dubai in Total Comfort and Security
With Easy Driverae, every trip comes with the assurance of safe, timely transport. Our drivers handle the details so you can relax and enjoy this remarkable destination. Contact us today to discuss your Dubai transportation needs – we're ready to be your personal guide to a stress-free visit.
When you need Easy Driveae
When you are out for a party or a function and having great fun, who wants to have tension on driving back home? Safe Driver gives you a complete solution; we will provide a rightful and responsible chauffeur to all your events, parties, sporting events, or any occasion where you require the driver's support. Our safe driver will make you relax and make all your events and parties tension-free.
How Professional Safe Driver Works
Start your journey here and manage your travel on the go.

Make a Booking

Pickup Location
Meet Your Chauffeur

Pay Cash or Card
Make a call or WhatsApp For Packages Details
Call our Agent to Get a Quote.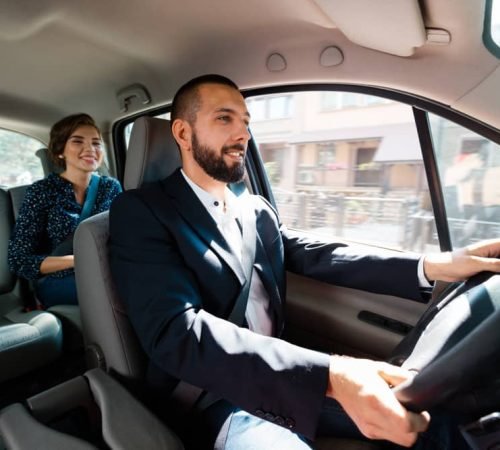 Have a Look at What Our Customers Say!
Our customers are our priority, and we always ensure we exceed their expectations and give them the comfort and luxury they want.
Easy DriverUAE Company that shows complete justice to their name. We have used their services multiple times and every time, their sober chauffeurs are outstanding. Very punctual and great crew handling the operations. Wish you all the best safety drivers
Easy DriverUAE Company that shows complete justice to their name. We have used their services multiple times and every time, their sober chauffeurs are outstanding. Very punctual and great crew handling the operations. Wish you all the best safety drivers
The guy named Nasir was very polite, he reached there 10 minutes before time and informed me. He drove us from Palm to Falcon city. He drove my car like I drive mine. Very good comfort driver service for fair price.
Thanks we had a great Easy driver service in dubai, Good hospitality, punctuality with an professional safe drivers team. Thanks a lot for your assistance. I am very impressed with your service and shall recommend to others.
Fast and professional are the best words to best describe the SafeDriversUAE team, they got me to my office party on time, looking forward to next time for safe driver service dubai!
"My friends and I use their service and they are cheap and just amazingly professional at their work."