Personal Driver Service in Dubai
Discover the epitome of convenience with Easy Driveae's top-tier Personal Driver Service in Dubai. Our seasoned chauffeurs epitomize excellence, providing more than just transportation; they offer a seamless experience. Your trust in our seasoned drivers is well-placed, ensuring a smooth journey every time. Our extensive expertise in Driver Services is your guarantee of a safe and reliable ride. Explore Dubai with confidence, as we are here to cater to your every need.
Personal Driver Service Near Me
Personal Driver Services Booking Starts from
Ease Your Commute with Personal Driver Service in Dubai
Juggling work, family, and personal obligations leaves many Dubai residents short on time and energy. The daily grind of driving yourself to endless errands and appointments only adds to frustration. Why not outsource your transportation needs to a personal driver service?
Having an experienced chauffeur ready to cater to your bespoke schedule eliminates the burdens of navigating Dubai's congested highways solo. You gain back precious time to focus on what matters by letting a skilled driver handle point-to-point pickups and drop-offs.
Today we'll explore how a dedicated personal driver service simplifies local transportation for busy professionals, families, tourists and more in Dubai. Discover the customized flexibility and luxury benefits you'll enjoy.
Overview of Personal Chauffeur Services
A personal driver service provides exclusive access to a professional chauffeur available on-demand based on your specific schedule and needs. You aren't limited by rigid routes or pickup timetables like taxis and rideshares.
Top personal driver companies assign you a dedicated account manager who gets to know your transportation preferences. You outline your typical weekly commute needs, airport transfers, meetings, events and more. The appropriate driver and luxury vehicle are then matched to fulfill each requested ride.
Benefits of using a personal driver include:
On-demand flexibility: Book rides last-minute or plan future reservations as needed
No set schedules: Door-to-door pickup and drop-off wherever you need to go
Highly vetted drivers:  Background checked professionals who prioritize safety
Reduced stress: Avoid traffic jams and parking headaches
Increased productivity: Make calls, work, or relax instead of driving
Local expertise: Drivers know the best routes to avoid delays
Peace of mind: Commute with confidence in trusted hands
With a personalized approach, reputable companies deliver exceptional service, understanding each passenger's unique preferences. Keep reading to learn why a private driver service simplifies life in Dubai.
Key Benefits of Booking a Personal Driver in Dubai
Residents and visitors choose private driver services over risky self-navigation or inflexible public transit for important reasons:
With a personal driver, every ride features customizable pickup and drop-off based on your needs, not a rigid schedule. Travel directly between home, office, events, airport and more without the hassle of parking or transfers.
Time Savings & Productivity
A professional chauffeur frees up your commute for calls, emails, presentations or relaxation instead of white-knuckling through traffic. You gain back hours otherwise wasted driving yourself and hunting parking.
Reduced Stress & Maximum Relaxation
Avoid the headaches of congestion and getting lost in an unfamiliar city. Your knowledgeable driver navigates while you decompress in the backseat. Arrive relaxed and refreshed.
Pack your schedule back-to-back knowing your trusted driver will arrive promptly at every pickup. Never miss a meeting or flight due to unreliable transportation again.
Drivers intimately understand optimal routes and navigation intricacies to avoid traffic snarls. Trust their experience so you don't get lost or delayed.
Heightened Safety & Security
Your experienced chauffeur makes safety the top priority, from defensive driving expertise to understanding unsafe areas to avoid. Ride with total peace of mind.
Enhanced Client Relationships
Arriving at business engagements chauffeured creates an elevated, prestigious impression. Pulling up in luxury reflects well on your brand.
Maximize productivity on the road while a driver handles airport transfers, transport between meetings, and ferrying clients. Focus on business.
Customizing Your Personal Driver Service
Reputable chauffeur companies build flexible packages around your unique transportation wants and needs:
Hourly or Monthly Booking
Depending on use frequency, choose hourly on-demand service or a monthly package with set weekly hours. Monthly plans provide optimal savings for frequent riders.
Regular or Rotating Drivers
Opt to book the same familiar driver continually or rotate among a trusted crew of seasoned professionals. Great for client privacy.
Special Requests & Preferences  
Note any special requirements like vehicle temperature, avoiding tolls, stopping for photos, music genres, bottled water brands and more.
Concierge Add-Ons
Add services like baggage assistance, door-to-door parcel delivery, dry cleaning runs, and handling parking fees, tolls and gratuities.
Account Management
Communicate bookings, modifications, preferences and feedback through your dedicated account manager. Easy for frequent users.
Booking Personal Drivers for Special Events
Beyond daily commute service, personal chauffeurs excel at transporting for special occasions:
Airport Arrivals & Departures
Skip the headache of Dubai International Airport. Have your driver greet you inside the terminal or departures level with a name sign for swift transfers.
Weddings & Milestones
Book a personalized fleet for bridal parties, bachelor transports, guest shuttles and more. Arrive relaxed on your big day.
Corporate & Business Events
Impress clients by having your driver deliver you to key meetings, conferences, and industry events. Conduct business and finalize presentations en route.
Concerts, Shows & Sporting Events
Avoid event traffic and parking. Have your car drop you off and pick you up at the doorstep. No more crowded trains or buses after concerts.
Nightlife Transportation
Rely on professional driving when bar hopping rather than risking driving impaired. Many companies offer special rates for nightlife transfers.
Medical Appointments
Don't drive yourself home from invasive treatments or when mobility is limited. Let your chauffeur handle your comfortable transportation.
Out-of-Town Trips
For excursions outside Dubai, upgrade to a driver willing to escort you door-to-door anywhere across the UAE you'd like to explore over a weekend.
Booking the Best Driver for Your Needs
Follow these tips for maximum satisfaction when using a private driver service:
Provide as much detail as possible when booking – dates, exact addresses, number of passengers, luggage amount, event times, etc.

Add buffers to pickup times in case of traffic delays.

Alert your driver if your pickup location changes last-minute to prevent delays.

Note special requirements like car seats, temperature, music genres or bottled water brands.

Keep your driver's mobile number available for coordinating rendezvous locations.

Notify the company immediately if any issues emerge with a regular driver for quick resolution.

For frequent use, request to book the same 1-2 drivers repeatedly for familiarity.

Review billing statements regularly and clarify any discrepancies in a timely manner.

Remember to tip your driver for exceptional hospitality if merited.
Why Choose Easy Driverae for Personal Driver Services
At Easy Driverae, we provide premier chauffeured transportation tailored around your lifestyle needs. Our flexible personal driver services include:
Highly Credentialed Drivers
We thoroughly vet every driver, checking licenses, references, qualifications, criminal records, and driving histories before approval. Ongoing training and credentialing keeps skills sharp.
Total Convenience & Customization
With round-the-clock availability, we accommodate reservations anywhere from last-minute airport runs to planning transportation months in advance for destination weddings. Your account manager gets to know your unique preferences.
Luxe Fleet Vehicles
Our chauffeured fleet includes late-model Mercedes, Lexus, BMW, Audi, Chevrolet Suburbans, passenger vans, and more so we can match the appropriate luxurious vehicle to each client's request.
Point-to-Point Service
Instead of fixed routes, our drivers provide customized pickup and drop-off anywhere in Dubai tailored to your schedule. We easily accommodate multiple stops and last-minute changes.
Safety First Culture
From routine inspections and maintenance to emergency response protocols, we rigorously follow industry best practices to deliver secure, incident-free transportation. Your wellbeing is our top concern.
White Glove Service
Our personable chauffeurs provide five-star hospitality, greeting you by name, handling luggage, adjusting the temperature, offering refreshments, knowing your preferred routes, and more. Expect premium treatment.
Seamless Corporate Travel
We transport hundreds of business travelers in Dubai including airport transfers, inter-office commutes, client visits, conferences, events and more. Online booking, billing and reporting options available.
Give us a call or request a quote online to get started with Dubai's premier personal driver service. We look forward to simplifying daily travel and providing refined luxury experiences.
Streamline Daily Driving with Easy Driverae
Ready to simplify getting around Dubai with a premier personal driver? Contact Easy Driverae today to have one of our chauffeur experts assess your transportation needs and provide a customized quote. We look forward to handling all of your local and airport transfers with luxury, safety and convenience. Our flexible packages fit within any budget. Experience the Easy Driverae difference for yourself soon.
When you need Easy Driveae
When you are out for a party or a function and having great fun, who wants to have tension on driving back home? Personal Driver gives you a complete solution; we will provide a rightful and responsible chauffeur to all your events, parties, sporting events, or any occasion where you require the driver's support. Our driver will make you relax and make all your events and parties tension-free.
How Personal Driver Works
Start your journey here and manage your travel on the go.

Make a Booking

Pickup Location
Meet Your Chauffeur

Pay Cash or Card
Make a call or WhatsApp For Packages Details
Call our Agent to Get a Quote.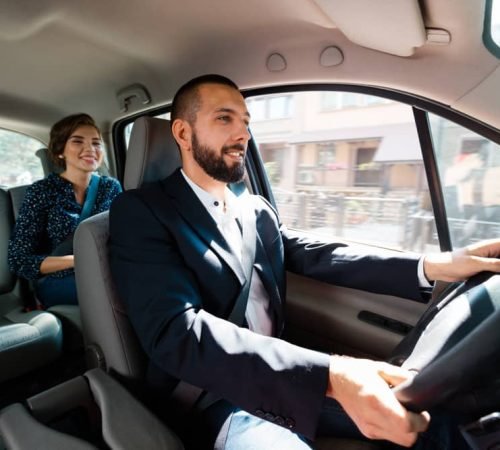 Have a Look at What Our Customers Say!
Our customers are our priority, and we always ensure we exceed their expectations and give them the comfort and luxury they want.
Easy DriverUAE Company that shows complete justice to their name. We have used their services multiple times and every time, their sober chauffeurs are outstanding. Very punctual and great crew handling the operations. Wish you all the best safety drivers
Easy DriverUAE Company that shows complete justice to their name. We have used their services multiple times and every time, their sober chauffeurs are outstanding. Very punctual and great crew handling the operations. Wish you all the best safety drivers
The guy named Nasir was very polite, he reached there 10 minutes before time and informed me. He drove us from Palm to Falcon city. He drove my car like I drive mine. Very good comfort driver service for fair price.
Thanks we had a great Easy driver service in dubai, Good hospitality, punctuality with an professional safe drivers team. Thanks a lot for your assistance. I am very impressed with your service and shall recommend to others.
Fast and professional are the best words to best describe the SafeDriversUAE team, they got me to my office party on time, looking forward to next time for safe driver service dubai!
"My friends and I use their service and they are cheap and just amazingly professional at their work."