VIP Chauffeur Service Dubai
luxury chauffeur service in dubai
6 days a week, 12 hours per day: AED 8,000 per month
VIP Chauffeur Services Starting from:
Luxury Chauffeur Services Near Me
Luxury travellers and VIPs visiting Dubai demand refined transportation. Easy Driverae provides exclusive VIP chauffeur services in Dubai.
Our VIP chauffeurs offer clients an individualized experience with highly trained drivers catering to their exclusive needs. Enjoy discreet, attentive service and prompt, private airport and local transfers.
Avoid taxi lines and public rides. Relax in luxury vehicles with drivers focused on smooth transportation and efficient routing.
With Easy Driverae, your rides are handled privately so you can focus on your Dubai visit.
Contact us to arrange luxury chauffeur services for your next trip.
Why Choose a VIP Chauffeur Service Over Regular Taxi Services?
Booking a personal VIP chauffeur provides important advantages for luxury travellers that typical taxi services cannot match, including:
Premium Personalized Service
You will receive individualized attention and amenities along with professional discretion befitting your stature. Chauffeurs are there to serve you in a refined, sophisticated manner.
Projects Professional Image
Allowing employees to focus on work instead of driving helps minimize accident liability risks.
Employees can work en route instead of driving, making the best use of travel time.
Rewards Employees & Clients
Providing chauffeur service shows clients and employees you value their time and comfort. It's an attractive perk.
Flexible Scheduling Options
Book chauffeurs for as-needed employee travel or set up regular daily routes – we offer flexible scheduling.
Allows Focus on Priorities
With chauffeur service, employees can focus on critical work instead of navigating traffic.
Our Chauffeurs are thoroughly vetted and licensed for safety, unlike rideshares with unknown drivers.
Ideal Clients for VIP Chauffeur Services
Our exclusive VIP chauffeur experience is designed for discerning travellers including:
High net-worth individuals and families on luxury holidays
Business executives, investors and entrepreneurs  
Government officials, diplomats and dignitaries
Celebrities, musicians, athletes and public figures
Politicians and community leaders
Royalty and nobility  
Heads of state and their associates
Essentially any prominent individuals who expect excellence, privacy and discretion when getting around Dubai make ideal clients for our luxury chauffeur service in Dubai. We cater to premium travellers accustomed to luxury.
Driving Services for All Dubai Occasions
Easy Driverae's VIP chauffeurs will enhance any trip purpose, driving you smoothly to:
Airport arrival pickups and departure drops 
Luxury shopping excursions at premium boutiques
Meetings, events, conferences and speaking engagements
Lunch meetings and restaurant reservations
Golf outings, yacht charters and leisure activities  
Nightlife activities –galas, shows, clubs and bars
Sightseeing at iconic landmarks and attractions
Private air travel pickups and drop-offs
Wherever your luxury Dubai itinerary takes you, rely on our best chauffeurs to get you there and back comfortably, privately and right on time. We cater to executive agendas.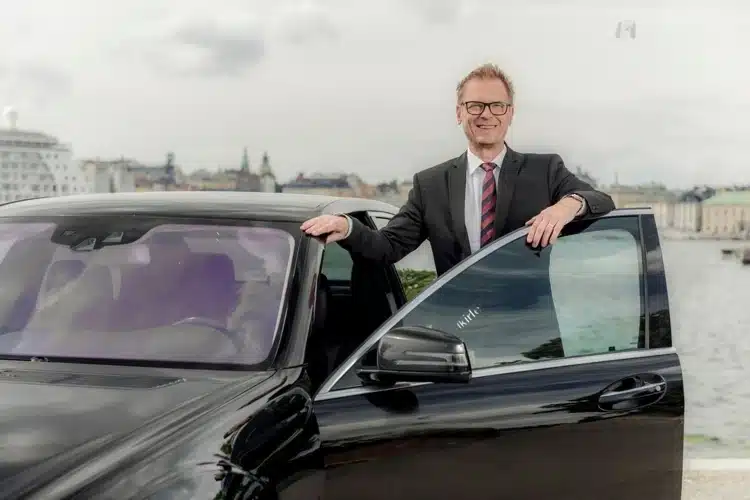 Why Choose Easy Driverae VIP Chauffeur Service?
Here are the key reasons luxury travellers choose our elite chauffeur services over other transportation options in Dubai:
Discreet Service
Our luxury chauffeurs are thoroughly trained to remain unseen while also quickly attending to any requests. Enjoy privacy and refined service.
Flexible Bookings
Keep a chauffeur on call hourly or full-time to fulfil transportation needs 24/7 while visiting Dubai. Available on demand.
Seamless Reliability
Chauffeurs operate to strict standards, always arriving on time ready to cater to any agenda. Consistent, dependable service.
Local Expertise  
The Delivery Chauffeur leverage extensive knowledge of Dubai for prompt, direct routing avoiding traffic when possible. Optimal efficiency.
Complete Luggage Care
The personal Chauffeur graciously handle all luggage and belongings between pickup and drop off. One less travel stressor.
Point-to-Point Convenience
Receive pickup and drop-off at your front door instead of walking to a taxi queue or waiting for your car. True door-to-door service.
Airport Chauffeur Service
Avoid long taxi lines and walking through terminals by getting picked up and dropped off right at the gate. Streamlined arrivals and departures.
Guest Services
Drivers can assist with front desk check-ins, restaurant bookings, and other services as needed. Go above and beyond.
Refined Clientele
We cater to diplomats, dignitaries, executives, nobility and celebrities. Align with premier brands.
When you need Easy Driveae
When you are out for a party or a function and having great fun, who wants to have tension on driving back home? VIP Chauffeur gives you a complete solution; we will provide a rightful and responsible chauffeur to all your events, parties, sporting events, or any occasion where you require the driver's support. Our chauffeur will make you relax and make all your events and parties tension-free.
Start your journey here and manage your travel on the go.

Make a Booking

Pickup Location
Meet Your Chauffeur

Pay Cash or Card
Make a call or WhatsApp For Packages Details
Call our Agent to Get a Quote.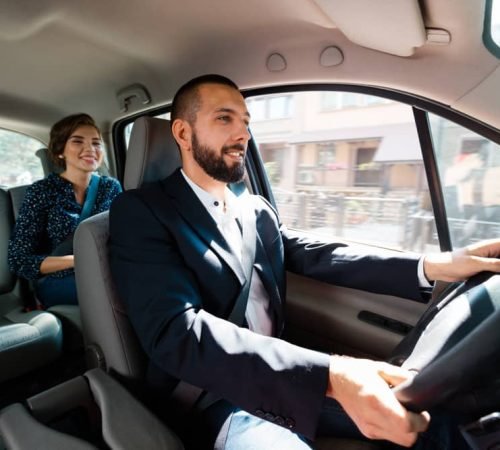 Have a Look at What Our Customers Say!
Our customers are our priority, and we always ensure we exceed their expectations and give them the comfort and luxury they want.
Easy DriverUAE Company that shows complete justice to their name. We have used their services multiple times and every time, their sober chauffeurs are outstanding. Very punctual and great crew handling the operations. Wish you all the best safety drivers
Easy DriverUAE Company that shows complete justice to their name. We have used their services multiple times and every time, their sober chauffeurs are outstanding. Very punctual and great crew handling the operations. Wish you all the best safety drivers
The guy named Nasir was very polite, he reached there 10 minutes before time and informed me. He drove us from Palm to Falcon city. He drove my car like I drive mine. Very good comfort driver service for fair price.
Thanks we had a great Easy driver service in dubai, Good hospitality, punctuality with an professional safe drivers team. Thanks a lot for your assistance. I am very impressed with your service and shall recommend to others.
Fast and professional are the best words to best describe the SafeDriversUAE team, they got me to my office party on time, looking forward to next time for safe driver service dubai!
"My friends and I use their service and they are cheap and just amazingly professional at their work."