Driving Services for Seniors: Safe & Reliable
At Easy Driveae, we specialize in Driving Services for Seniors. With expertise and care, our driver services offer reliable, safe support for maintaining independence. Trust us to provide peace of mind and comfort during every journey.
driving services for seniors near me
Senior Driver Services Starting from
Providing Specialized Driving Services for Seniors in Dubai
Driving can become more challenging for seniors as they age. Dimming eyesight, slower reflexes, and other age-related changes can make even familiar roads seem daunting.
For families with senior loved ones no longer able to drive independently, finding safe and reliable transportation is crucial for maintaining their mobility and independence.
Driving Services for Seniors in Dubai offered by Easy Driverae provide customized chauffeur services to meet the unique needs of elderly riders.
The Freedom of Getting Around Town, Safely
For many seniors, giving up driving means losing their autonomy. Relying on others for rides or using public transportation can be limiting and stressful.
Easy Driverae understands the strong desire seniors have to get out and enjoy Dubai while maintaining control over when and where they travel.
Our experienced drivers enable older adults to retain their flexibility and freedom without having to drive themselves. With Driving Services for Seniors near me, your older loved one can confidently get to medical appointments, meet friends for coffee, go shopping, attend religious services, and continue participating in the activities that bring joy and meaning to their lives.
At Easy Driverae, we want seniors to feel secure and cared for, not like a burden. Our drivers treat every client with the utmost respect.
We also recognize our role in keeping your aging mother, father, aunt, uncle or grandparent safe.
Their health and well-being are our top priorities. Our dedicated chauffeurs provide personalized assistance based on each senior's abilities and needs. This includes:
Helping with walkers or wheelchairs

Providing a steadying hand or arm for support 

Ensuring seat belts are properly fastened

Loading and unloading packages with care

Monitoring clients to prevent fatigue or confusion

Navigating routes to avoid bumps and uneven pavement when possible
Our goal is to deliver our elderly patrons wherever they need to go in the most comfortable and stress-free way possible. We understand accidents and falls can be detrimental to aging bodies. 
Every preventative measure is taken to protect against injury during transportation and assists seniors in and out of the vehicle safely.
Benefits of Our driving services for the elderly
Our specialized driving services for seniors offer peace of mind and independence. With trained and courteous drivers, we ensure a safe and comfortable journey tailored to the unique needs of older adults.
Safe and Experienced Drivers
Our drivers are trained to cater to the unique needs of seniors, ensuring a safe and comfortable journey.
Seniors can enjoy the convenience of being picked up and dropped off right at their doorstep, eliminating the need for long walks or waiting at bus stops.
We provide reliable transportation to medical appointments, ensuring seniors never miss crucial healthcare check-ups or treatments.
Seniors can relax and enjoy their trips without worrying about navigating traffic, parking, or road conditions.
Our services enable seniors to maintain an active social life, attending gatherings, events, and spending time with friends and family.
Using our driving services can be more cost-effective than maintaining a personal vehicle, as seniors can avoid expenses like insurance, maintenance, and fuel.
Seniors can schedule rides in advance, providing them with a dependable and punctual transportation option.
Family members and caregivers can trust that their loved ones are in safe hands, reducing their concerns about senior transportation.
Customizing the Ride for Special Requirements
Seniors often have particular physical or medical requirements that affect their mobility and comfort when traveling in a vehicle. Easy Driverae caters to individual needs so elderly customers can ride at ease. Some specialized accommodations include:
For Clients with Limited Mobility
Cars equipped with wheelchair access and lifts

Additional space for walkers and mobility aids

Minimal steps or high thresholds to navigate 

Ample legroom and wide doors allowing easy entry and exit
For Passengers with Hearing Loss
Drivers trained to speak clearly and face riders directly 

Paper and pen provided for written communication

Extra patience and understanding from chauffeurs 
For Those with Visual Impairment  
Audible guidance and orienting narration during rides

Verbal cues for steps, curbs and changes in terrain

Assistance double checking destinations and landmarks
For Frequent Medical Transport
Prompt courteous service for appointments

Wait time during appointments for return trip

Careful assistance getting in and out of the car
For Memory Care Needs
Patient reminding and confirming of pickup times and locations

Repeating or writing down destination details 

Gently reorienting passengers who may become confused

Extra diligence for clients who may wander off
Easy Driverae caters to any other special needs to deliver our elderly customers where they want to go with dignity and care. Our experienced drivers understand how to make every ride feel safe and comfortable. 
We aim to provide transportation seniors can rely on while maintaining their independence.
Planning an Itinerary Together
Booking a chauffeured car for the day or evening gives seniors flexibility to plan activities however they choose. Easy Driverae partners with clients to map out a schedule customized to their interests and needs. 
Whether it's multi-stop errands around town or a longer day trip to enjoy scenic views outside Dubai, our knowledgeable drivers help identify destinations and build efficient routes. 
We understand last minute changes in plans or timing may be necessary and accommodate unexpected stops when feasible. Our clients also benefit from the extensive local knowledge of our chauffeurs who know the easiest access points to venues, the most senior-friendly paths and walkways, and tips to avoid crowds and stairs when possible. 
At Easy Driverae, every outing is thoughtfully prepared to give our patrons the most enjoyable, stress-free experience.
Drivers That Specialize in Senior Care
Easy Driverae recognizes that driving for elderly clients requires specialized skills, expertise, and temperament. Our drivers are:
Rigorously Screened
All chauffeurs must pass extensive background checks and screening. We only hire drivers with impeccable records to ensure our clients' security. 
Specifically Trained  
Our rigorous training program equips drivers with techniques for assisting seniors, safety protocols, and interpersonal skills. We role play scenarios to prepare for any situation from medical needs to disorientation.
Experienced with Seniors
Each driver has a proven track record of catering to older patrons with skill, patience, and compassion. We match clients with chauffeurs based on personality, needs, and previous success.
Mature and Professional
Our drivers present themselves cleanly and kindly. We only hire mature individuals who understand etiquette for interacting respectfully with seniors. Drivers follow strict guidelines to provide discreet, non-intrusive assistance.
Reliable and Trustworthy
All drivers are punctual, dependable, and put clients first. Your loved one's secure comfort and ease are our top priorities. Our drivers provide assistance appropriately and only when needed.
Focused on Safety
From monitoring seatbelts to defensive driving practices, every precaution is made. Your family member's wellbeing is our central concern during every ride.
Committed to Ongoing Training
We invest in continual improvement through training on safety, vehicles, new techniques, and more. Our drivers stay up to date on the latest and best practices for driving and caring for seniors.
Compassionate and Courteous
Our drivers understand age-related limitations and are always kind, patient and attentive. They help seniors feel at ease, offering gentle guidance and support during every trip.
At Easy Driverae, we understand selecting the right driver requires trust. Our vigorous selection and training process ensures only the most qualified candidates who excel at working with seniors join our team. 
We provide profiles of drivers and encourage meetings beforehand so clients can select their preferred regular driver. Consistently matched with the same chauffeur builds rapport and confidence over time.
Affordable Rates for Specialized Service 
Easy Driverae offers very reasonable rates tailored to each client's needs. Custom packages can be created based on factors like:
Frequency of rides required
Destinations and mileage
Hours needed (evenings, weekends, holidays)
Special medical or physical accommodations  
We provide transparent prices with no hidden fees. Special rates for regular patrons, longer trips, and bulk hours can be negotiated to save costs. Insurance coverage for our commercial vehicles also provides built-in protection and peace of mind. 
Most importantly, our fair prices reflect the premium care and service we provide. While public transportation or general taxi services may seem cheaper, the individualized assistance seniors require makes our services an invaluable investment. 
We also offer gift certificates so you can give the gift of independence to your elderly loved ones.
Trusted Transportation for Peace of Mind
Losing the ability to drive can be devastating for seniors and their families. Easy Driverae aims to make this transition as smooth and comfortable as possible. Our experienced, compassionate drivers enable older adults to retain their freedom and participation in the community safely. 
We understand the deep responsibility and honor of transporting your aging loved ones. Their security and trust are our utmost priorities.
As Dubai's premier provider of Driving Services for Seniors, Easy Driverae offers:
Specialized driving skills for elderly and disabled passengers  

Personalized service catering to individual needs and preferences

Top quality vehicles outfitted for senior accessibility and comfort

Custom routes and schedules to match plans and capabilities  

Affordable rates and special packages tailored to each client

Rigorous hiring and continued training to ensure excellence

Focus on safety, dignity and providing freedom with care
Don't let giving up driving mean giving up independence for the senior in your life. Easy Driverae provides the trusted transportation solution families need. Contact us today to schedule a consultation and sample ride to ensure our services fit your needs. 
Investing in specialized chauffeurs gives elderly clients confidence getting around Dubai while providing loved ones priceless peace of mind.
Give Your Senior Loved One the Gift of Independence 
At Easy Driverae, we strive to provide seniors with the comfortable, caring transportation needed to maintain active lifesyles. Our driving services for seniors offer the freedom of fully customized rides while providing families with complete peace of mind.
We understand the concerns involved in finding reliable assisted transportation for your aging parents or relatives. Easy Driverae aims to ease these worries and ensure seniors can navigate Dubai with confidence, dignity and independence.
Our specialized driving services start at just 69 AED. Give us a call today to learn more, view our fleet of senior-friendly vehicles and meet our compassionate drivers. 
We are happy to provide sample rides and consult with you on creating a customized transportation plan tailored for your loved one's needs and budget. 
Maintaining mobility is a precious gift. Trust Easy Driverae to provide the secure, professional driving services allowing your elderly family members to fully participate in the community. Contact us today to schedule a meeting.
When you need Easy Driveae
When you are out for a party or a function and having great fun, who wants to have tension on driving back home? Senior Driver gives you a complete solution; we will provide a rightful and responsible chauffeur to all your events, parties, sporting events, or any occasion where you require the driver's support. Our senior driver will make you relax and make all your events and parties tension-free.
How Driving Services for Seniors Works
Start your journey here and manage your travel on the go.

Make a Booking

Pickup Location
Meet Your Chauffeur

Pay Cash or Card
Make a call or WhatsApp For Packages Details
Call our Agent to Get a Quote.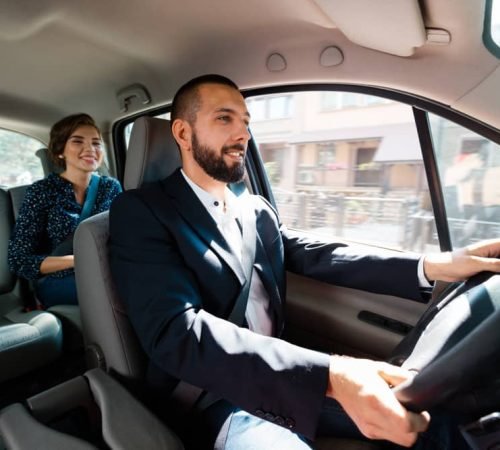 Have a Look at What Our Customers Say!
Our customers are our priority, and we always ensure we exceed their expectations and give them the comfort and luxury they want.
Easy DriverUAE Company that shows complete justice to their name. We have used their services multiple times and every time, their sober chauffeurs are outstanding. Very punctual and great crew handling the operations. Wish you all the best safety drivers
Easy DriverUAE Company that shows complete justice to their name. We have used their services multiple times and every time, their sober chauffeurs are outstanding. Very punctual and great crew handling the operations. Wish you all the best safety drivers
The guy named Nasir was very polite, he reached there 10 minutes before time and informed me. He drove us from Palm to Falcon city. He drove my car like I drive mine. Very good comfort driver service for fair price.
Thanks we had a great Easy driver service in dubai, Good hospitality, punctuality with an professional safe drivers team. Thanks a lot for your assistance. I am very impressed with your service and shall recommend to others.
Fast and professional are the best words to best describe the SafeDriversUAE team, they got me to my office party on time, looking forward to next time for safe driver service dubai!
"My friends and I use their service and they are cheap and just amazingly professional at their work."