Corporate Personal Chauffeur Dubai
best chauffeur service in dubai
5 days a week 9 hours a Day: AED 5,000 per month
Corporate Personal Driver Services Starting from:
Personal Chauffeur Near Me
Getting around a big, busy city like Dubai can be a headache. Between heavy traffic, expensive parking, construction detours, and navigating unfamiliar areas, driving yourself or relying on taxis can be inefficient, stressful, and unsafe. What if there was an easier way?
With Corporate Personal Chauffeur services from Easy Driverae, there is. Our professional chauffeurs provide personalized point-to-point transport tailored to your needs, handling every detail so you can relax and focus on what matters most.
Keep reading to learn why thousands of residents, business travelers, and visitors choose our service for their transportation needs in Dubai.
Stress-Free Driving Services for Busy Professionals
As a busy professional, you have a hundred things competing for your attention. Booking travel, battling traffic, finding parking – that's valuable time you could have spent being productive. With a corporate chauffeur from Easy Driverae, your commute becomes productive time.
Our punctual, experienced drivers will pick you up at your home, office, or airport arrival gate – no waiting in taxi lines or Uber surge pricing. They'll safely navigate directly to your destination while you make calls, answer emails, or simply sit back and unwind.
We'll monitor flight times, traffic, and events to ensure you get where you need to be on time, every time.
For frequent travelers or those with jam-packed agendas, our VIP Chauffeur service plans take the headache out of booking repeated trips. One call sets up reliable transport for weeks or months at a time.
Many clients find it more convenient and cost-effective than car ownership with none of the hassles of maintenance, insurance, parking.
Airport Driving Services
Navigating Dubai International Airport can be disorienting, especially after a long flight. Avoid the stress of arrivals and departures with our airport transfer services. Your chauffeur will meet your flight and fast-track you to your destination.
For departures, get picked up at your location at the optimal time to reach your terminal just as your gate opens.
Skip the congested airport parking lots and unfriendly taxi lines. We'll deliver you relaxed, unrushed, and ready for your flight.
Our expert knowledge of airport traffic patterns during peak and off-peak times ensures prompt pickup and delivery for short- or long-haul flights. If unexpected delays arise, your chauffeur will monitor your flight status and adjust accordingly – no need to stress if situations change.
Why Choose Corporate Personal Chauffeur?
Providing employees and clients with professional chauffeur service offers many benefits for your business. At Easy Driverae, we understand the advantages of leaving the driving to expert chauffeurs. Our corporate personal chauffeur services offer key perks including:
Consistent, Reliable Service
Our professional chauffeurs provide timely, consistent service you can count on for daily commuting or client transportation.
Projects Professional Image
Arriving at business meetings or events in a luxury chauffeured vehicle projects an upscale, sophisticated image.
Allowing employees to focus on work instead of driving helps minimize accident liability risks.
Employees can work en route instead of driving, making the best use of travel time.
Rewards Employees & Clients
Providing chauffeur service shows clients and employees you value their time and comfort. It's an attractive perk.
Flexible Scheduling Options
Book chauffeurs for as-needed employee travel or set up regular daily routes – we offer flexible scheduling.
Allows Focus on Priorities
With chauffeur service, employees can focus on critical work instead of navigating traffic.
Our Chauffeurs are thoroughly vetted and licensed for safety, unlike rideshares with unknown drivers.
Reliable School Transport
Getting kids to school on time creates more than enough stress for parents. With Easy Driverae's reliable student transport, your children are picked up and returned home safely while you avoid the hassles of driving and parking in school traffic.
Our experienced school drivers are background checked to give you peace of mind. Your child will enjoy the consistency of riding with the same attentive, kid-friendly chauffeur each day. Drivers will be familiar with your child's school schedule and extracurricular activities.
Scheduling is flexible – book by the day or secure a monthly student transport plan tailored to your needs. Kids stay safe and supervised while you gain freedom from the daily school commute grind.
Worry-Free Events and Occasions
From nights out on the town to weddings, our luxury chauffeur service gets you there and home safely and you'll be proud to arrive in. Corporate clients trust us to transport VIP guests, candidates, and clients during Dubai visits.
Our drivers are familiar with the city's top venues and hotels. For restaurants and clubs, they'll chauffeur you door-to-door so you can relax and enjoy celebration cocktails without driving concerns. Trust us to provide discreet, professional service when impressions matter.
The Perfect Dubai Tour Experience
For visitors looking to experience Dubai's top attractions, our knowledgeable chauffeurs create smooth, personalized tour experiences.
Forget crowded tourist buses and enjoy door-to-door transport to landmarks like Burj Khalifa, palm-shaped islands, Dubai Mall, and more.
We'll customize each tour based on your interests, timing, and mobility needs. Let your friendly, multilingual chauffeur suggest can't-miss sights and the optimal time to visit venues to skip long lines.
Experience Dubai stress-free with a guide who handles the driving so you can fully soak in the sights.
Best of all, our driving services are available for everything from single-day itineraries to week-long explorations. We'll deliver you to sunset desert safaris, dancing water shows, and dinner cruises then collect you after events end.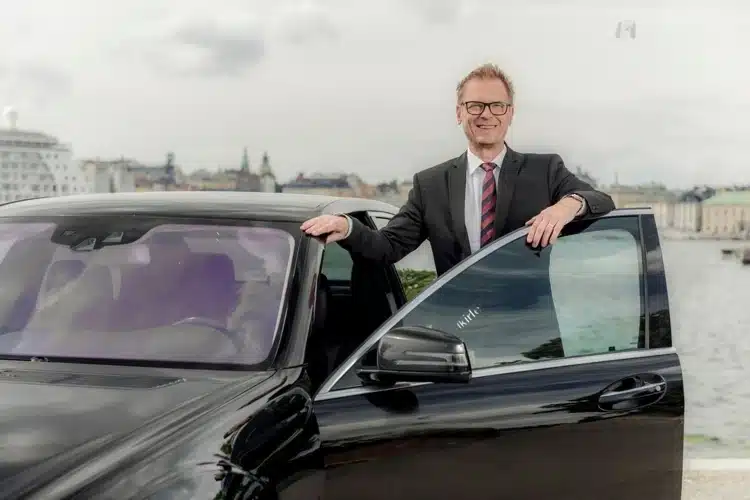 Affordable Rates – No Surprises
Our rates are competitively priced with taxis, Ubers, and car services without surge pricing or hidden fees. Corporate and monthly accounts enjoy special discounts and perks.
Upfront pricing means you know the cost before booking – payment is easy via credit card or company billing.
Tipping is not required but always appreciated by chauffeurs who provide excellent service. With 24/7 booking access by phone, text or email, we make it simple to arrange exactly the driving service you need. 
Drivers are standing by for airport pickups, business meetings, nights on the town, and any occasion.
When you need Easy Driveae
When you are out for a party or a function and having great fun, who wants to have tension on driving back home? Personal Chauffeur gives you a complete solution; we will provide a rightful and responsible chauffeur to all your events, parties, sporting events, or any occasion where you require the driver's support. A personal chauffeur will make you relax and make all your events and parties tension-free.
How Corporate Personal Chauffeur Dubai Works
Start your journey here and manage your travel on the go.

Make a Booking

Pickup Location
Meet Your Chauffeur

Pay Cash or Card
Make a call or WhatsApp For Packages Details
Call our Agent to Get a Quote.
Have a Look at What Our Customers Say!
Our clients are our priority, and we always ensure we exceed their expectations and give them the comfort and luxury they want.
Easy DriverUAE Company that shows complete justice to their name. We have used their services multiple times and every time, their sober chauffeurs are outstanding. Very punctual and great crew handling the operations. Wish you all the best safety drivers
Easy DriverUAE Company that shows complete justice to their name. We have used their services multiple times and every time, their sober chauffeurs are outstanding. Very punctual and great crew handling the operations. Wish you all the best safety drivers
The guy named Nasir was very polite, he reached there 10 minutes before time and informed me. He drove us from Palm to Falcon city. He drove my car like I drive mine. Very good comfort driver service for fair price.
Thanks we had a great Easy driver service in dubai, Good hospitality, punctuality with an professional safe drivers team. Thanks a lot for your assistance. I am very impressed with your service and shall recommend to others.
Fast and professional are the best words to best describe the SafeDriversUAE team, they got me to my office party on time, looking forward to next time for safe driver service dubai!
"My friends and I use their service and they are cheap and just amazingly professional at their work."