School Driver Service in Dubai
driving school services near me
Morning/Afternoon School Pickup & Drop Off AED 3800.
School Pick Up Driver Dubai
Do you need safe, convenient school driving services for your kids in Dubai? Easy Driverae offers experienced school drivers using professional, vetted drivers to provide reliable student pickups and drops.
Avoid the driving hassles yourself and let our trusted drivers ensure your children's secure school commute.
With our before and after school driver service, you can arrange customized door-to-door transportation tailored to your family's schedule and needs. 
Our VIP drivers will pick up your kids from home and drop them off directly at their school or activity.
Whether your children attend public or private school, rely on Easy Driverae's trusted school driver services. We help busy parents balance work and home commitments while providing kids with safe, engaging commutes to school. 
Benefits of Our School Driver Service
Key advantages of using Easy Driverae's vetted school driver service include:
Focus on work while we handle school rides.
Avoid traffic while kids ride safely.
Drivers make commutes fun.
Pickup/drop at your door.
Special rates for siblings.
Schedule recurring or one-off rides.
On-time pickup for school, activities.
Thorough driver and vehicle vetting. 
School Transportation for Every Need
Easy Driverae caters school transportation for:
Daily school commute – Home to school and back  
After-school activities – Sports, arts, tutoring, hobbies
School field trips – Educational and fun group excursions 
Weekend activities – Coaching clinics, parties, play dates
Rely on our experienced school drivers to transport your children door-to-door for their varied activities. Our drivers understand families' needs.
Affordable School Transportation Solutions from Our Drivers
Getting your kids to and from school every day can be a real challenge for busy families.
Driving them yourself takes time out of your busy schedule and adds more miles to your car. Traditional school bus services can be inflexible with their routes and schedules.
Our school driver service offers a convenient, customizable, and cost-effective transportation solution for your student's daily commutes. We provide door-to-door pickup and drop-off from experienced, background-checked drivers in clean, late-model vehicles. You can arrange regular or as-needed transportation on your own timeline.
With flexible booking options, personalized routes, and competitive rates, our drivers take the hassle out of school commutes so you can focus on your day.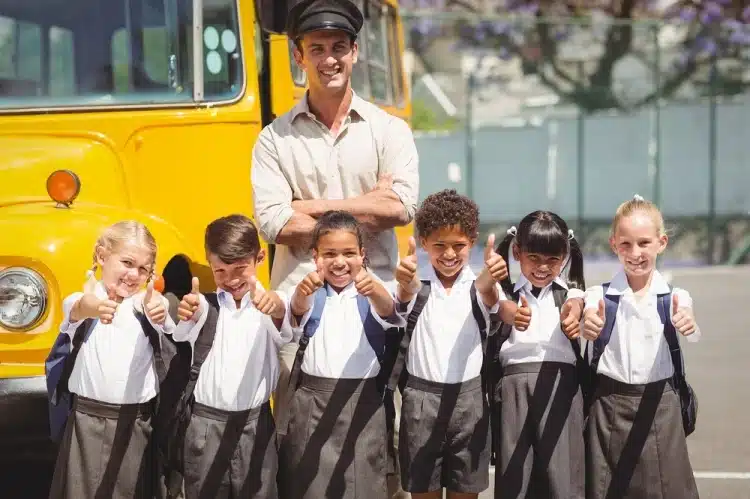 Forget about fighting traffic or waiting on the bus; let our drivers handle the transportation so your child gets to school safely, affordably, and on time.
Why Choose Our School Driver Service? 
Easy Driverae offers many advantages with our school driver service in Dubai:
You can schedule rides in advance at times convenient for you. Our drivers arrive punctually at your door. We have experienced, kid-friendly professional drivers.
We provide door to door driving services from home directly to school/activities. Our thorough driver gives you peace of mind. 
We offer flexible hourly booking for recurring or one-off rides. Special family discounts are available for transporting siblings. We transport kids to after-school activities – sports, tutoring, lessons etc.
Trust Easy Driverae's experienced school drivers to provide your children with safe, engaging door-to-door commutes in Dubai.
When you need Easy Driveae
When you are out for a party or a function and having great fun, who wants to have tension on driving back home? School Driver gives you a complete solution; we will provide a rightful and responsible chauffeur to all your events, parties, sporting events, or any occasion where you require the driver's support. Our school driver will make you relax and make all your events and parties tension-free.
Start your journey here and manage your travel on the go.

Make a Booking

Pickup Location
Meet Your Chauffeur

Pay Cash or Card
Make a call or WhatsApp For Packages Details
Call our Agent to Get a Quote.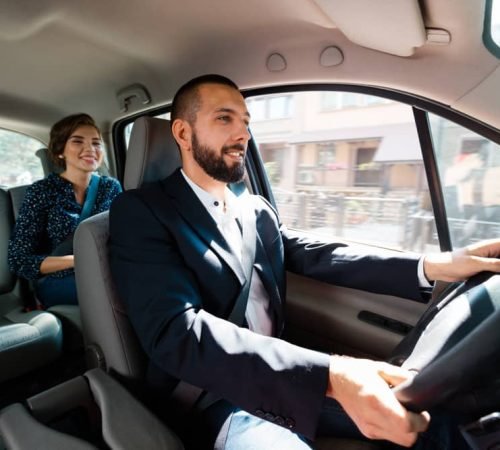 Have a Look at What Our Customers Say!
Our customers are our priority, and we always ensure we exceed their expectations and give them the comfort and luxury they want.
Easy DriverUAE Company that shows complete justice to their name. We have used their services multiple times and every time, their sober chauffeurs are outstanding. Very punctual and great crew handling the operations. Wish you all the best safety drivers
Easy DriverUAE Company that shows complete justice to their name. We have used their services multiple times and every time, their sober chauffeurs are outstanding. Very punctual and great crew handling the operations. Wish you all the best safety drivers
The guy named Nasir was very polite, he reached there 10 minutes before time and informed me. He drove us from Palm to Falcon city. He drove my car like I drive mine. Very good comfort driver service for fair price.
Thanks we had a great Easy driver service in dubai, Good hospitality, punctuality with an professional safe drivers team. Thanks a lot for your assistance. I am very impressed with your service and shall recommend to others.
Fast and professional are the best words to best describe the SafeDriversUAE team, they got me to my office party on time, looking forward to next time for safe driver service dubai!
"My friends and I use their service and they are cheap and just amazingly professional at their work."