Event Drivers & Chauffeurs at Your Service
Experience luxury with Easy Driveae, your top choice for Event Drivers Service in Dubai. Our seasoned event chauffeurs ensure you arrive in style, whether it's a corporate gathering, red-carpet event, or special occasion. Trust us for a memorable transportation experience.
Event Drivers Booking Services Starts from
Finding Reliable Event Drivers in Dubai Just Got Easier 
Are you planning an event in Dubai and need to arrange trusted transportation for your VIP guests or speakers? Look no further than Easy Driverae. As a leading provider of professional driver services in Dubai, we take the stress out of event transportation so you can focus on the event itself.
The Challenges of Event Transportation in Dubai
Arranging reliable and professional transportation for event attendees and speakers is a major headache. Between last minute schedule changes, crowded traffic, and finding drivers who know their way around the city, organizing transportation logistics for an event requires extensive planning and coordination.  
Some key challenges include:
Unfamiliarity With Routes: Even experienced taxi drivers may not know the best routes to avoid traffic and get your VIPs directly to the event location on time.
Language Barriers: Many drivers in Dubai do not speak fluent English which can make communicating complicated instructions difficult.
Inconsistent Service: Regular taxi services do not guarantee the same driver or vehicle, so you may end up with someone unreliable.
Lack Of Timeliness: With no accountability, some drivers may show up late or get stuck in traffic, delaying your speakers and guests.
Safety Concerns: Not all drivers have undergone background checks or driving record verifications, raising potential safety issues, especially for high-profile attendees.
Logistical Headaches: Coordinating different vehicles and drivers across multiple pickups and dropoffs is time consuming and prone to errors.
The risks and hassles of arranging transportation independently can quickly derail an otherwise successful event.
Benefits of Our Event Chauffeur Service
Elevate your event experience with our Event Chauffeur Service. We redefine luxury transportation with professionalism, safety, and tailored excellence. Discover our exceptional benefits for a truly opulent and memorable journey.
Our chauffeurs epitomize the pinnacle of professionalism, exhibiting impeccable etiquette and discretion throughout the entire service experience.
Uncompromising Safety Standards
Safety is the bedrock of our chauffeur service. Our drivers are meticulously trained and adhere to the most rigorous safety protocols, ensuring passengers' security at all times.
Seamless Event Experience
Our chauffeur service affords event attendees the luxury of a hassle-free journey, relieving them of the burdens associated with traffic, parking, and navigation.
Renowned for their unwavering punctuality, our chauffeurs ensure that your event unfolds seamlessly and adheres to the predefined schedule.
Travel in opulence and comfort within our fleet of sumptuous vehicles, delivering passengers an experience of unparalleled luxury.
Our door-to-door service eliminates the need for event participants to arrange their own transportation, offering a level of convenience that is second to none.
Our chauffeurs are committed to enhancing the overall event experience, extending their assistance with luggage and orchestrating a flawless journey.
Our chauffeurs possess a profound understanding of the local terrain, guaranteeing the selection of optimal routes and expertly navigating traffic intricacies.
How Easy Driverae Solves These Event Transportation Challenges 
Easy Driverae provides peace of mind by handling all your event transportation logistics with our experienced professional drivers. 
Our reliable service offers:
Experienced drivers familiar with Dubai routes: Our drivers undergo extensive screening and training on the best routes for avoiding traffic and getting to event venues on time. Their knowledge of Dubai's roads gets your guests to the event stressfree.
English Fluency: All Easy Driverae drivers are fluent in English to communicate easily with passengers and understand instructions.
Consistent Professional Service: We provide the same reliable driver for all your event transportation needs, from start to finish. 
Timeliness: Our drivers strictly adhere to timeliness and will arrive early to pick up your VIPs and speakers, monitor traffic conditions, and get them to the venue on schedule.
Verified Drivers And Vehicles: We conduct extensive background checks, driving record verifications, and regular vehicle inspections so you can trust in the safety of our drivers and cars.
Full Coordination And Communication: Leave the logistics to us. We'll work closely with you on scheduling, provide realtime updates, and handle any last minute changes seamlessly.
With Easy Driverae as your event transportation partner, you can cross transportation off your event planning stress list and focus on other aspects of your successful event.
Key Benefits of Hiring Easy Driverae for Event Transportation
Beyond solving the headaches of arranging rides, Easy Driverae offers numerous advantages that make us the premier event transportation service in Dubai:
Professionalism and Reliability 
Our skilled drivers have years of experience providing driving services in Dubai for corporate executives, VIPs, celebrities and other discerning clients. We maintain high standards of punctuality, customer service, and discretion. If we say we'll be there, we'll be there.
Efficiency and Convenience
As your single point of contact, Easy Driverae efficiently coordinates all ground transportation for your event under one roof. No need to book dozens of separate rides. We'll handle the complex logistics while you handle the event details.
Local Knowledge and Expertise
Our drivers know Dubai and its events venues intimately. They leverage their insider knowledge of optimal routes and traffic patterns to transport your guests smoothly and minimize delays.
Customization
Every event has unique needs. We'll work closely with you to customize our driver and vehicle services to match your VIP guests, transportation routes, schedules and any special requests. 
Peace of Mind
Our experienced drivers and dedication to customer service give you complete assurance that your event transportation is covered so you can focus on hosting a memorable event.
Why Choose Easy Driverae for Seamless Event Transportation?
When it comes to safely and professionally transporting your VIP guests and speakers, you need a reliable company with extensive experience, proven processes, and a commitment to customer service. 
Easy Driverae checks all those boxes and more. Our single point of contact model, experienced multilingual drivers and total focus on customer satisfaction through every ride has made us the transportation provider of choice for Dubai's largest events.
We ease your biggest event logistics headache  getting attendees where they need to be flawlessly and on time. With Easy Driverae as your transportation partner, you can expect:
Ontime Arrivals: Our drivers consistently deliver guests precisely when needed.
Reduced Hassle: We seamlessly handle the logistics so you can focus on your event.
Rave Reviews: Our outstanding service earns rave reviews from clients and VIPs alike.
Peace Of Mind: Our professionalism means transportation runs smoothly.
Expert Guidance: We're with you every step to optimize transportation plans. 
Don't leave event transportation to chance. Entrust your important guests to the capable hands of Easy Driverae for a stress free event.
Booking Easy Driverae for Your Next Event Is Simple
Ready to book Easy Driverae for reliably smooth event transportation services? Contact us to get started:
Call: 00971-543551694
Email: info@easydriveae.com
Provide details on your event including date, venue, number of passengers, and any specific requirements. We'll swiftly prepare a customized quote with options to meet your group's needs.
Our team is standing by to help you book professional event driver services and answer any questions you may have. We look forward to ensuring your next Dubai event is a resounding success with seamless travel coordinated by Easy Driverae.
When you need Easy Driveae
When you are out for a party or a function and having great fun, who wants to have tension on driving back home? Event Driver gives you a complete solution; we will provide a rightful and responsible chauffeur to all your events, parties, sporting events, or any occasion where you require the driver's support. Our event chauffeur will make you relax and make all your events and parties tension-free.
How Professional Event Driver Works
Start your journey here and manage your travel on the go.

Make a Booking

Pickup Location
Meet Your Chauffeur

Pay Cash or Card
Make a call or WhatsApp For Packages Details
Call our Agent to Get a Quote.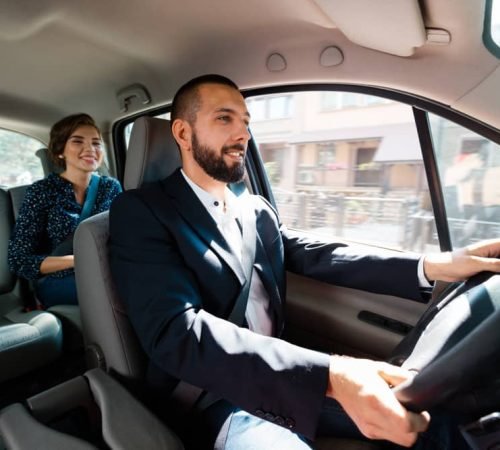 Have a Look at What Our Customers Say!
Our customers are our priority, and we always ensure we exceed their expectations and give them the comfort and luxury they want.
Easy DriverUAE Company that shows complete justice to their name. We have used their services multiple times and every time, their sober chauffeurs are outstanding. Very punctual and great crew handling the operations. Wish you all the best safety drivers
Easy DriverUAE Company that shows complete justice to their name. We have used their services multiple times and every time, their sober chauffeurs are outstanding. Very punctual and great crew handling the operations. Wish you all the best safety drivers
The guy named Nasir was very polite, he reached there 10 minutes before time and informed me. He drove us from Palm to Falcon city. He drove my car like I drive mine. Very good comfort driver service for fair price.
Thanks we had a great Easy driver service in dubai, Good hospitality, punctuality with an professional safe drivers team. Thanks a lot for your assistance. I am very impressed with your service and shall recommend to others.
Fast and professional are the best words to best describe the SafeDriversUAE team, they got me to my office party on time, looking forward to next time for safe driver service dubai!
"My friends and I use their service and they are cheap and just amazingly professional at their work."