Full Time Driver in Dubai
Discover the assurance of a dedicated, full time driver in Dubai with Easy Driveae. Our expert driver services in Dubai are tailored to meet your daily commuting needs seamlessly. Trust in our experienced chauffeurs to navigate the city's roads safely and efficiently, ensuring your peace of mind. Let us handle the driving while you focus on what truly matters. Experience unparalleled convenience with Easy Driveae today.
Hire Full Time Driver Dubai
Full Time Driver Booking Services Starts from
Enjoy Seamless Daily Transport with Full Time Driver Service
Do your busy days feel like a non-stop race against the clock? Are you constantly checking your watch, calculating traffic times and getting stuck in endless Dubai traffic jams? 
Stop letting unreliable transportation add even more stress to your overloaded schedule. With Easy Driveae's full time driver services, you can optimize your day and travel around Dubai with ease.
Having a skilled personal driver handle all your driving needs is the ultimate convenience. Keep reading to see how gaining a dedicated driver from Easy Driveae transforms hectic days into smooth sailing.
Optimize Your Schedule with a Full Time Driver's Reliable Service
At Easy Driveae, we understand that your time is valuable. You have places to be and can't afford unreliable transportation that leaves you waiting, makes you late or disrupts your productivity. 
By engaging one of our full time drivers in Dubai, you get punctual pickups and drop-offs exactly when and where you need them. Your experienced driver working regular hours becomes an integral part of your team, ensuring you stay on schedule.
With an Easy Driveae driver you can:
Start and end each day on time without transportation hiccups

Move seamlessly between tightly scheduled meetings and obligations 

Avoid wasting time waiting for late drivers or unexpected delays

Focus on being productive en route instead of battling traffic
Don't let transportation slow you down. Our professional full time drivers help optimize your days.
Benefits of Our Full Time Driver Service
At Easy Driveae, we provide safe and reliable full time driver services throughout Dubai. Our professional drivers are ideal for getting around Dubai safely.
Consistency with a Driver
Get to know your personal driver over time and establish rapport and trust through regular schedules and repeated shared drives.
Rely on Enhanced Reliability
Our full time drivers are dedicated to providing timely, consistent service. You can count on your regular driver to always arrive punctually for any scheduled pickups or drop-offs based on your set schedule.
We understand schedules change so you can easily customize your driver's standard hours and routes as needed to accommodate new demands.
Extensive Local Expertise
Your seasoned driver will get to know your common routes intimately. They will also masterfully utilize their expansive knowledge of Dubai's ever-changing landscape, traffic patterns, construction zones and shortcuts to optimally navigate your commutes.
Forget parking headaches and airport trams. With our full time driver service, you get picked up and dropped off right at your front door, ensuring ultimate start-to-finish convenience.
Maximize Your Productivity
Keep your eyes on your laptop, not the road, when you have a dedicated driver. Use your valuable commuting time to get ahead on calls, emails, projects and anything else you need to optimize your workday productivity.
Minimize Transportation Stress
No more battling traffic jams or hunting for parking spaces yourself. Your skilled full time driver smoothly handles all driving duties so you avoid daily transportation headaches.
Gain all the perks of having your own private car service, without the high costs and frustrating responsibilities associated with owning your own vehicle in Dubai. 
Customize Your Own Driving Solution
At Easy Driveae, you get to hand pick your own dedicated driver and create a schedule that suits your unique needs.
First, browse profiles and select your preferred driver based on:
Locations regularly serviced

Language abilities

Driving record and experience 

Personality match
Next, establish your optimal schedule:  
Ongoing or temporary basis

Consistent start/end times 

Specific hours and days needed

Standard routes and common destinations
With your dedicated full time driver, you get reliable service fully customized for your needs.
Enjoy a Consistent, Familiar Face Behind the Wheel
Having different drivers with varying skill levels can feel unsettling and unsafe. With Easy Driveae's full time driver service, you get consistency. 
The same outstanding driver handles all your rides. Over time, you establish rapport, building trust and comfort. Your driver learns your preferred routes, habits, conversation levels and more.
Benefits include:
Building relationship with a driver who gets to know you

Feeling at ease with a familiar face

Skipping onboarding each new unknown driver 

Having set expectations and accountability
With a dedicated full time driver, your commute feels like riding with a friend.
Leverage Driver's Local Knowledge 
Dubai's ever-growing infrastructure can challenge even the most seasoned drivers. Easy Driveae full time drivers are experts navigating Dubai's roads.
Your personal driver intimately understands:
The best routes to avoid traffic at different times 

Locations of speed cameras and accident hot spots

Hidden shortcuts tourists don't know about

Where construction projects cause detours

Tricks for finding elusive parking 
Tap into your driver's wealth of Dubai knowledge to reach destinations swiftly and masterfully.
Focus on You While Your Driver Focuses on Driving
Juggling calls, emails, texts and more while driving yourself is a risky distraction. With a professional full day driver service from Easy Driveae, you reclaim your commute.
Rather than battling traffic, you can:
Make phone calls and hold meetings 

Answer urgent emails to get ahead  

Review documents and prepare for upcoming obligations

Squeeze in reading or cloud-based learning

Relax and rest to improve productivity
Arrive focused, refreshed and ready to conquer your day. Our drivers manage the driving so you can focus on business or yourself.
Avoid the Hassles and Costs of Car Ownership 
Owning a car in Dubai brings many headaches — payments, insurance, maintenance, registration, parking fees and more. With a full time driver you get all the benefits of a private car service without the costs and hassles of owning.
Our full time drivers Dubai provide: 
Vehicle maintenance and repairs

Insurance coverage

Handling of registration requirements

Finding convenient parking 

Paying fines or fees

Managed fuel costs
Get everything you need from point-to-point transportation, without car ownership burdens.
The Benefits of Hiring a Easy Driveae Full Time Driver
Discovering how a professional full time driver can simplify your busy Dubai lifestyle may be life changing. Consider these prime benefits:
Stability – With a regular driver, you can finally establish an ironclad transportation routine to keep your days seamlessly flowing.
Efficiency – Stop wasting precious time fighting traffic or finding parking. Reclaim your commute by focusing on what's important instead.
Convenience – Forget the hassles of car ownership. Your driver handles everything so you simply get where need to be with ease. 
Consistency – Forge a rapport with one outstanding driver who takes the guesswork out of daily transportation. 
Accountability – With a dedicated driver, you have set expectations and full oversight of their schedule and performance.
Productivity – Stay productive en route. Your driver handles the road so you can handle business calls, emails and tasks.
Cost Savings – Gain all the benefits of a private car service without the high costs and headaches of owning your own vehicle.
For optimized, stress-free daily transportation that makes an invaluable addition to your team, hire an Easy Driveae full time driver. Reach out today to get a custom quote designed for your needs.
When you need Easy Driveae
When you are out for a party or a function and having great fun, who wants to have tension on driving back home? Full Time Driver gives you a complete solution; we will provide a rightful and responsible chauffeur to all your events, parties, sporting events, or any occasion where you require the driver's support. Our full time driver will make you relax and make all your events and parties tension-free.
How Full Time Driver Works
Start your journey here and manage your travel on the go.

Make a Booking

Pickup Location
Meet Your Chauffeur

Pay Cash or Card
Make a call or WhatsApp For Packages Details
Call our Agent to Get a Quote.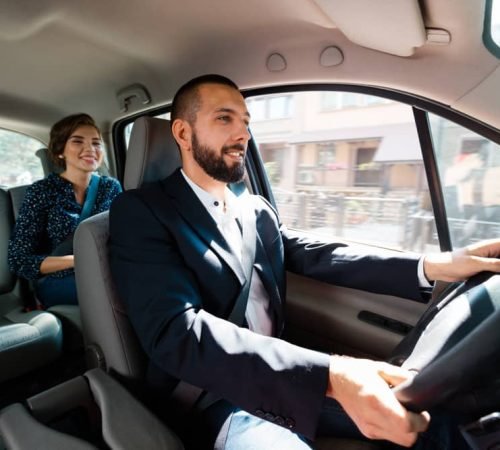 Have a Look at What Our Customers Say!
Our customers are our priority, and we always ensure we exceed their expectations and give them the comfort and luxury they want.
Easy DriverUAE Company that shows complete justice to their name. We have used their services multiple times and every time, their sober chauffeurs are outstanding. Very punctual and great crew handling the operations. Wish you all the best safety drivers
Easy DriverUAE Company that shows complete justice to their name. We have used their services multiple times and every time, their sober chauffeurs are outstanding. Very punctual and great crew handling the operations. Wish you all the best safety drivers
The guy named Nasir was very polite, he reached there 10 minutes before time and informed me. He drove us from Palm to Falcon city. He drove my car like I drive mine. Very good comfort driver service for fair price.
Thanks we had a great Easy driver service in dubai, Good hospitality, punctuality with an professional safe drivers team. Thanks a lot for your assistance. I am very impressed with your service and shall recommend to others.
Fast and professional are the best words to best describe the SafeDriversUAE team, they got me to my office party on time, looking forward to next time for safe driver service dubai!
"My friends and I use their service and they are cheap and just amazingly professional at their work."