Get Reliable Monthly Driver Service
Explore the convenience of our premier Monthly Driver Service in Dubai. Experience effortless commutes with our skilled drivers who ensure your safety and punctuality. Trust Easy Driveae's years of expertise in providing top-notch Driver Services, allowing you to focus on what truly matters. Elevate your daily journeys with our reliable and professional monthly driver solutions, tailored to your unique needs.
Monthly Driver Service Near Me
Monthly Driver Service Booking Starts from
Dubai Monthly Driver Service Made Easy with Easy Driveae
Driving in Dubai's hectic traffic can be an absolute nightmare. The jampacked roads, desperate hunt for parking, and road rage inducing chaos are enough to drain anyone. 
What if you could sit back and have someone else take over the driving? With Easy Driveae's monthly driver service, you can do just that. Read on to see how our dedicated drivers can make your daily commute smooth, stress-free and convenient.
Leave the Headaches of Driving Behind with Your Own Personal Driver
Having an experienced personal driver through Easy Driveae offers a host of benefits that can make your daily transportation woes disappear:
Forget Fighting Through Grueling Traffic
Your skilled driver will handle navigating through Dubai's congested roads, traffic jams, and detours so you can relax or catch up on emails in the backseat during your commute. With someone else driving, you'll avoid getting frazzled from traffic.
Never Waste Time Endlessly Hunting for Parking Again
Your driver will take care of identifying and maneuvering into tight parking spots near your destination so you can exit the car right at the door. No more fruitless circling for a spot or parking kilometers away.
Always Arrive On Time – No More Late Entrances
With a professional driver behind the wheel, punctuality is guaranteed. Your experienced driver knows how to optimize routes and factor in traffic to get you to work, meetings, the airport, or events right on schedule. Forget flustered, late entrances. 
Travel in Utter Comfort and Luxury  
You'll be driven around in plush comfort in our well-maintained, posh luxury vehicles like BMW, Audi, Lexus. Our courteous drivers are trained to deliver an outstanding, premium service experience.
Regain Your Productivity and Lower Your Stress
Spend your travel time answering urgent emails, finishing up presentations, or returning calls instead of clenching your fists in frustration over red lights. Our drivers reduce daily stress and give you your time back.
Tailored Service Personalized Just for You
Let us know your specific requirements, preferences, stops, frequently visited destinations etc. and we'll match you with a driver who meets your unique needs to a tee. Get personalized service for all your daily trips. 
Surprisingly Cost-Effective and Convenient
When you tally up car loan payments, insurance, maintenance, parking costs, and fuel – having your own driver is far more affordable in comparison. Ditch the costs and headaches of car ownership for a simple monthly driver fee.
Why Easy Driveae is the Go-To Choice for Reliable Monthly Drivers
With our sterling reputation in Dubai, Easy Driveae is the most trusted choice for dependable monthly chauffeur services. Here's why:
We put potential drivers through a rigorous 17-step screening, background checks, and vetting process before hiring. Only drivers with impeccable records can make the cut.
Intensive Training Turns Our Drivers Into Experts
We invest heavily in put our drivers through 160+ hours of intensive training on defensive driving, safe driving practices, Dubai traffic rules and fines, etiquette, car maintenance, navigation, and VIP customer service.
Drivers Have Familiarity with Dubai's Roads
Thanks to thousands of trips across Dubai, our experienced drivers have an intimate first-hand understanding of optimal routes, short cuts, road conditions etc. throughout the city.
Our helpful customer service team is always available 24/7 through call, email or chat. Any concern is addressed immediately for your utmost convenience.
Live GPS Tracking of Your Rides
All our vehicles are GPS-tracked so you can monitor your driver's location and route in real time through our app for complete peace of mind and transparency.
We proactively handle all scheduled vehicle maintenance checks, oil changes, warranty issues and any unexpected repairs so you always have a safe, well-functioning vehicle.
Regular Inspections Ensure Quality
Our team performs thorough twice-monthly vehicle inspections checking safety, cleanliness, and serviceability standards. This ensures you consistently receive impeccably maintained transportation.
We Have a Standby Driver Network
If your regular driver ever faces an unexpected absence, we immediately dispatch an equally qualified standby driver so you face no disruption in reliable service.
How Our Streamlined Monthly Chauffeur Service Works
Eager to bid adieu to the headaches of driving yourself? Here's an overview of how our convenient monthly driver service functions:
Select the Right Plan to Suit Your Driving Needs
Browse our flexible monthly plans based on the number of hours or kilometres you estimate needing. Top up extra hours or kilometers anytime with just a few clicks. 
We Find the Perfect Driver Match for You
Tell us your commuting needs, preferences and expectations. Our rigorous driver matching process finds the ideal driver for your unique requirements to ensure the best fit.
Your Dedicated Driver Will Remain Consistent
You'll have the same professional driver throughout the month at your chosen timings. They'll drive you to work, business meetings, events, appointments etc. reliably.  
Seamless Management Through Our Intuitive App
Through our user-friendly website, you can easily track your driver, change timings, assign stops and make ride requests quickly without hassles.
Ensure Accountability via Ratings and Reviews 
Please rate and review your driver regularly through the website so we can proactively address any concerns and continuously improve our service quality.
We Provide Round-the-Clock Backup Support
Our 24/7 support team handles any issues like driver illness, vehicle breakdowns, lateness etc. promptly so your plans aren't impacted in any way.
Flexibility to Pause or Resume Service When You Need
Going overseas for a month? Simply inform us in advance to pause service. We'll resume it immediately when you return – no questions asked.
Why Having a Consistent Monthly Driver is Advantageous
While on-demand drivers are handy for one-off trips, having the same chauffeur daily through our monthly service offers many perks:
Your regular driver intimately understands preferred routes, stops, timings, music choices etc. making each day smooth.

Familiarity between you and the driver breeds trust, comfort and superior service through rapport built over time. 

Your driver alerts you about traffic and suggests plan alterations in advance rather than after arrival.

Planning regular meetings, site visits etc. is easier when your driver's schedule is locked in. 

Your personal driver keeps your vehicle well stocked with favourite snacks, beverages, music and at your optimal temperature.

No repetition needed – your driver already knows all your details unlike on-demand ones. He shows up prepared.
Begin Enjoying Effortless Daily Commutes with Easy Driveae
Whether you seek reliable drivers for work, family needs or leisure, Easy Driveae offers the optimal driver solution. Our drivers are the pinnacle of punctuality, experience and personalized service. With budget-friendly plans starting from 69 AED for every need, you can finally say goodbye to driving headaches and embrace total convenience.
Contact us today to get started with a 5-star driver for your unique needs. Our experts are eager to answer your questions and get you enjoying seamless point-to-point transportation with our trusted monthly driver service in Dubai.
When you need Easy Driveae
When you are out for a party or a function and having great fun, who wants to have tension on driving back home? Monthly Driver gives you a complete solution; we will provide a rightful and responsible chauffeur to all your events, parties, sporting events, or any occasion where you require the driver's support. Our monthly driver will make you relax and make all your events and parties tension-free.
How Monthly Driving Service Works
Start your journey here and manage your travel on the go.

Make a Booking

Pickup Location
Meet Your Chauffeur

Pay Cash or Card
Make a call or WhatsApp For Packages Details
Call our Agent to Get a Quote.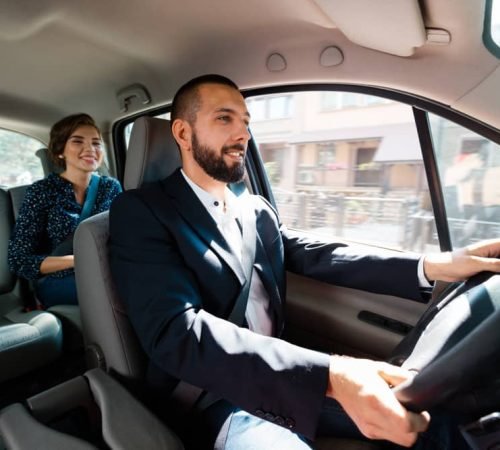 Have a Look at What Our Customers Say!
Our customers are our priority, and we always ensure we exceed their expectations and give them the comfort and luxury they want.
Easy DriverUAE Company that shows complete justice to their name. We have used their services multiple times and every time, their sober chauffeurs are outstanding. Very punctual and great crew handling the operations. Wish you all the best safety drivers
Easy DriverUAE Company that shows complete justice to their name. We have used their services multiple times and every time, their sober chauffeurs are outstanding. Very punctual and great crew handling the operations. Wish you all the best safety drivers
The guy named Nasir was very polite, he reached there 10 minutes before time and informed me. He drove us from Palm to Falcon city. He drove my car like I drive mine. Very good comfort driver service for fair price.
Thanks we had a great Easy driver service in dubai, Good hospitality, punctuality with an professional safe drivers team. Thanks a lot for your assistance. I am very impressed with your service and shall recommend to others.
Fast and professional are the best words to best describe the SafeDriversUAE team, they got me to my office party on time, looking forward to next time for safe driver service dubai!
"My friends and I use their service and they are cheap and just amazingly professional at their work."