Airport Pickup and Drop Off Service Dubai
At Easy Driveae, your smooth journey begins with our top-notch Airport Pickup and Drop Off Service in Dubai. Our professional drivers bring a wealth of experience and expertise to ensure your transportation needs are met with the utmost precision and care. Whether you're arriving at Dubai International Airport or need a seamless departure, our dedicated team is here to provide a reliable and efficient driver service. Trust us to make your airport transfers in Dubai a stress-free and comfortable experience, every time.
Luxury Airport Transfer Dubai
Airport Pickup and Drop Off Service Starts from
Enjoy Stress-Free Travel with Easy Driverae's Airport Pickup and Drop Off Service in Dubai
Planning a trip to Dubai? Make getting to and from the airport seamless with Easy Driverae's reliable and affordable airport pickup and drop off service Dubai. As leading Dubai airport transportation experts, we provide a comfortable, convenient ride to help you start and end your travels stress-free.
Whether flying into Dubai International Airport (DXB) or Al Maktoum International Airport (DWC), avoid the hassles of public transportation or hiring random taxis by booking a premium pickup or drop off with Easy Driverae. 
Our professional drivers will be waiting to meet you right outside the terminal and transport you to your destination.
Read on to learn more about our airport transportation services in Dubai and why thousands of travelers choose Easy Driverae as their trusted transportation provider for all airport transfers.
Key Benefits of Booking Easy Driverae for Airport Pickup and Drop Off Service
Booking your airport ride with Easy Driverae provides multiple advantages over other Dubai airport transportation options:
Convenience and Reliability
Forget waiting in long taxi queues or navigating to the nearest metro or bus stop with luggage in tow. Our prompt, courteous drivers will be ready and waiting to meet you outside the arrivals terminal. No more stress about whether your ride will show up on time.
Exceptional Service
From our friendly, English-speaking staff to our professional chauffeurs trained to deliver outstanding customer service, we make every part of your journey comfortable and hassle-free. Your satisfaction is our top priority.
Fixed, Competitive Rates 
Know exactly what your airport transfer will cost beforehand. With no hidden fees, Easy Driverae offers fixed pricing that is often lower than metered taxi fare. Payments are easy through cash, card, or online portal.
Safety and Reliability
Our experienced, licensed drivers have extensive knowledge of Dubai roads and airport routes. Their defensive driving skills and focus on safety provide complete peace of mind.
Door-to-Door Service
Forget lugging your bags on public transit. Our airport pickup service includes curbside greeting at arrivals and door-to-door drop off at your Dubai hotel, apartment, or other destination. We handle your luggage so you can relax.
With these essential benefits, Easy Driverae simplifies Dubai airport transfers so travelers can focus on enjoying their trip, not airport logistics.
Airport Pickup Service to Get You on the Way
Avoid the headaches of navigating a new city right after your flight by letting Easy Driverae whisk you away from the airport quickly and efficiently. Our airport pickup services make arrival seamless and comfortable with these key features:
Curbside Greeting at Arrivals
Once you collect your luggage and exit the secured area, your driver will be waiting to greet you just outside the terminal, armed with your name on an easy-to-spot signboard. No more wandering around confused or hiring an unvetted taxi.
Luggage Handling and Assistance
Let us handle your bags! Your driver will load your luggage in the car so you can relax. Don't struggle schlepping all your own bags to the metro or taxi queue.
Efficient Airport Navigation
Our experienced drivers are experts at navigating Dubai's airports quickly and efficiently, using dedicated airport routes to whisk you away to your destination promptly. No more long waits in the parking queue or getting lost on the way out of the airport.
On-Time Arrival with Flight Monitoring
We closely monitor inbound flights and local traffic to ensure your driver arrives promptly, even accounting for early or delayed arrival times. We want to be outside waiting when you exit – not make you wait around.
Safe, Comfortable Vehicles
Ride in spotless, late-model vehicles like Mercedes and Lexus sedans for a superior airport transfer experience. Onboard amenities like complimentary water and charging ports available.
Ideal for Groups Large and Small
Whether traveling solo or with family or a large tour group, we have vehicles to accommodate parties of any size. Let us know if you need an SUV, minivan, bus, or other large vehicle to transport your group.
We understand that families often travel with young children. That's why we offer child-friendly options like car seats and booster seats upon request. Ensure your little ones travel safely and comfortably with Easy Driverae.
Personalized Airport Pickup
At Easy Driverae, we believe in a personalized experience. If you have specific requirements or preferences for your airport pickup, simply let us know in advance.
Seamless Airport Drop Off for Departures 
Heading home or starting a new adventure? Easy Driverae makes airport drop offs just as smooth and stress-free as our pickup service. Key features include:
Timely Scheduled Pickup
Based on your flight time, we'll schedule a prompt pickup from your Dubai hotel, apartment or other location with plenty of buffer time to avoid any delays en route to the airport.
Assistance with Luggage and Check-In
No more hauling all your bags solo. Your driver will handle loading everything into the car and help transfer bags to airport carts and check-in counters when you arrive. Let us do the heavy lifting.
Priority Airport Services 
As an established transportation provider, we have access to priority airport security and check-in lines. Enjoy a faster, smoother airport experience with our connections. 
Departure Terminal Drop Off
We'll handle navigating the bustling airport roads and dropping you right at the entrance of your specific airline terminal – no more confusion over where to go.
Flexible Wait or Return Pickup 
If desired, your driver can wait at the airport for your return or provide transfer back to your Dubai location after your trip. Hourly rates apply for waiting or return service.
Farewell Service
Let us help get you on your way. We'll unload bags, provide trolleys/carts, escort you to check-in, and bid you safe travels as we leave. It's our job to handle the details so you can relax before your flight.
With Easy Driverae's airport drop off service, avoid pre-flight jitters and tackle departures with confidence and ease.
Why Rely on Easy Driverae for Dubai Airport Transfers?
With so many Dubai airport transfer options like taxis, rental cars, metro, and more, why choose Easy Driverae? Our airport transportation service outshines other options to make airport trips your simplest travel task.
Consistently Reliable Service
Forget missed pickups or no-show drivers. With an 95% on-time arrival rate and experienced, professional chauffeurs, we provide reliable service you can trust trip after trip.
Local Market Experts
As long-time Dubai residents, our staff and drivers have extensive knowledge of the city, airports, traffic patterns, and optimal routes. Let our expertise work for you.
Top Safety Record
Our drivers complete extensive training and maintain sterling records to prioritize safe, accident-free journeys for every customer, every time. Trust us with your family and friends.
Seamless Dubai Travel Experience
From airport meet and greets to guided city tours and cross-country private transfers, we can customize your ideal door-to-door travels across the UAE.
Competitive, Fixed Rates
Our pricing is competitive and fixed upfront, with no surcharges or surprise fees. Pay easily via cash, credit card, or online booking portal for maximum convenience.
Excellent Customer Satisfaction 
Outstanding service is our passion. We have earned a 95% customer satisfaction rating for providing personalized transfers that exceed expectations.
With perks like these, Easy Driverae stands out as the premier transportation service for all Dubai airport rides.
Ride with Easy Driverae for Your Next Dubai Airport Transfer
Forget navigating complex airports when you can enjoy seamless, stress-free transfers with Easy Driverae. As seasoned Dubai transportation experts, our sole focus is providing you an outstanding airport transfer experience from start to finish. 
Whether arriving on a long-haul flight or rushing to catch your next adventure, let us handle your transportation needs so you can focus on making the most of your travels. For premium service at affordable rates, choose Easy Driverae for your next Dubai airport ride.
Ready to book your airport transfer with the best in Dubai? Request a quote online, call our 24/7 booking line or email us today to reserve your ride. Your dream Dubai trip starts and ends with us.
When you need Easy Driveae
When you are out for a party or a function and having great fun, who wants to have tension on driving back home? Airport pickup and drop off gives you a complete solution; we will provide a rightful and responsible chauffeur to all your events, parties, sporting events, or any occasion where you require the driver's support. Our driver will make you relax and make all your events and parties tension-free.
How Airport Pickup and Drop Off Service Works
Start your journey here and manage your travel on the go.

Make a Booking

Pickup Location
Meet Your Chauffeur

Pay Cash or Card
Make a call or WhatsApp For Packages Details
Call our Agent to Get a Quote.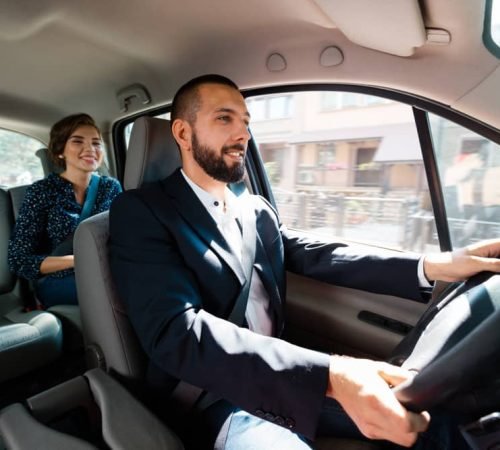 Have a Look at What Our Customers Say!
Our customers are our priority, and we always ensure we exceed their expectations and give them the comfort and luxury they want.
Easy DriverUAE Company that shows complete justice to their name. We have used their services multiple times and every time, their sober chauffeurs are outstanding. Very punctual and great crew handling the operations. Wish you all the best safety drivers
Easy DriverUAE Company that shows complete justice to their name. We have used their services multiple times and every time, their sober chauffeurs are outstanding. Very punctual and great crew handling the operations. Wish you all the best safety drivers
The guy named Nasir was very polite, he reached there 10 minutes before time and informed me. He drove us from Palm to Falcon city. He drove my car like I drive mine. Very good comfort driver service for fair price.
Thanks we had a great Easy driver service in dubai, Good hospitality, punctuality with an professional safe drivers team. Thanks a lot for your assistance. I am very impressed with your service and shall recommend to others.
Fast and professional are the best words to best describe the SafeDriversUAE team, they got me to my office party on time, looking forward to next time for safe driver service dubai!
"My friends and I use their service and they are cheap and just amazingly professional at their work."