Driver Outsource Services Made Easy
At Easy Driveae, we're your trusted choice for Driver Outsource Services in Dubai. With our seasoned team, expect top-notch chauffeur solutions tailored to your needs. Whether it's daily commutes or special events, we've got you covered. Drive with confidence, choose Easy Driveae.
driver outsource services for business
Driver Outsource Booking Services Starting from
Outsource Your Driving Needs and Enjoy Stress-Free Commutes in Dubai
Are you tired of battling Dubai's hectic traffic and aggressive drivers during your daily commute? Do you arrive at work frustrated and exhausted from navigating the busy roads, or spend weekends dreading your upcoming drive? You're not alone – driving in Dubai can be incredibly stressful.
Luckily, there's now an easier way to get around this booming metropolis. With driver outsourcing from Easy Driveae, you can sit back, relax and let an experienced driver take the wheel.
Keep reading to learn how outsourcing your driving needs with Easy Driveae can transform your Dubai commute from stressful to serene.
Leave the Stress of Driving Behind with a Reliable Outsourced Driver
Driving yourself around Dubai requires constant focus and attention. You have to navigate ever-changing routes, watch for careless drivers, and try not to get lost, all while getting stressed sitting in endless traffic. It's exhausting.
By hiring an outsourced driver from Easy Driveae, you can finally relax and enjoy your commute. Our skilled drivers know Dubai's roads like the back of their hand.
They'll safely transport you wherever you need to go, while you sit back and focus on more important things – like preparing for that big presentation, or catching up on emails.
With an Easy Driveae driver behind the wheel, you'll:
Avoid the stress of driving in hectic Dubai traffic

Arrive focused and refreshed, instead of frustrated 

Stop worrying about getting lost or finding parking

Feel completely comfortable and safe
Leave the driving to us, and start enjoying your daily commutes.
Benefits of driver outsource services online
Driver outsource services online offer a multitude of advantages for businesses seeking efficient and flexible solutions for their transportation needs.
Online driver outsource services often prioritize safety by thoroughly vetting and training their drivers, reducing the risk of accidents and incidents.
Reduced Administrative Burden
Managing driver payroll, benefits, and scheduling can be time-consuming; outsourcing these tasks online streamlines your administrative workload.
Access to Specialized Skills
Online driver platforms allow you to find drivers with specific skills, such as hazmat certifications or advanced driving training, tailored to your unique needs.
Online services often have backup drivers available, ensuring you have reliable transportation even in case of driver unavailability due to illness or other reasons.
Outsourcing drivers can give you a competitive edge by allowing you to focus on customer service and product quality while leaving the logistics to experts.
Driver outsource services typically handle regulatory compliance, reducing the risk of legal issues related to driver violations or non-compliance.
ou can find online services that offer tailored driver solutions, whether you need short-term, long-term, or specialized transportation support.
Some online driver services prioritize eco-friendly practices, offering access to electric or hybrid vehicle drivers, contributing to your sustainability goals.
Customize Your Experience with Flexible Booking Options
At Easy Driveae, we understand that your transportation needs are unique. That's why we offer customized driving services in Dubai to match your exact requirements.
Whether you need a daily driver for your work commute, occasional airport transfers for business trips, or a designated driver for a night out on the town, we've got you covered.
Choose from our flexible booking options:
Long-Term Bookings: Book the same skilled driver regularly for your daily commute or frequent trips. Enjoy comfort, familiarity and consistency.
On-Demand Bookings: Book a driver last-minute for a one-off trip as needed. Perfect for unexpected airport pickups or nights when you want to relax over dinner with drinks. 
Hourly Bookings: Hire a driver by the hour for personal shopping trips, doctors visits and more. Only pay for the time you need.
With Easy Driveae, you are always in control. Schedule bookings via our easy web booking form for maximum convenience.
Access a Rigorously Vetted Team of Exceptional Drivers 
At Easy Driveae, we don't just hire anyone to drive you around Dubai. We put all our drivers through a rigorous vetting process to ensure we only provide drivers who meet our exceptionally high standards.
We verify driver's licenses, conduct background checks, scrutinize traffic violations, test driving skills and more. We only hire drivers with:
5+ years of professional driving experience in Dubai
Spotless driving records with no major violations 
Impeccable knowledge of Dubai's roads and routes
Vehicle inspection and maintenance expertise
Excellent English communication abilities
Remarkable professionalism, integrity and service
By thoroughly vetting our drivers, we give you complete peace of mind that whoever is behind the wheel has your comfort and safety as their top priority.
Enjoy Premium Comfort and Convenience
At Easy Driveae, your comfortable ride is our top priority. That's why all our drivers provide premium experiences in meticulously maintained vehicles.
You'll be picked up and dropped off directly at your doorstep, so you can avoid parking hassles and safely get to your front door. During your ride, you can opt to work, relax or even catch up on sleep – whatever makes your commute more enjoyable.
Other comforts include:
Bottled water and chargers available  

Child seats upon request

Help with luggage or packages
By taking care of all the driving details from start to finish, we deliver a seamlessly comfortable and convenient experience every time.
Access a Cost-Effective Alternative to Car Ownership
Owning a car in Dubai comes with many hassles – expensive payments, insurance, registration and repairs. With Easy Driveae hire driver Dubai services, you can enjoy all the benefits of a private driver without the headaches of car ownership.
Our driver outsourcing services provide an affordable alternative to:
Car loan and insurance payments

Registration and renewal fees  

Regular maintenance and repairs

Finding parking and paying fines
With a skilled Easy Driveae driver, you still get door-to-door service, while avoiding the high cost and stress of owning your own vehicle in Dubai. Plus, our volume discounts for regular customers make our rates even more budget-friendly.
Partner with a Company Committed to Your Satisfaction
At Easy Driveae, your complete satisfaction is our #1 priority. We are committed to delivering remarkable 5-star service with every ride.
To ensure this, we:
Conduct regular customer satisfaction surveys
Address any concerns promptly – just let your driver or our team know
Reward drivers for excellent service to motivate outstanding performance  
Continually improve our processes based on customer feedback
We are dedicated to making every journey with an Easy Driveae driver an outstanding experience. Contact us today to learn more and request your custom quote.
Why Driver Outsourcing is the Best Decision You'll Make in Dubai
On Dubai's congested roads, driving yourself or relying on public transport can be incredibly stressful, time-consuming and uncomfortable. By outsourcing your driving needs to Easy Driveae, you gain:
Less Stress
Avoid the endless headaches of driving yourself and relax during your commute instead.
Improved Convenience 
With door-to-door service booked conveniently online, personal driving has never been simpler.
Enhanced Comfort
From bottled water to chargers, our rides are focused on your luxury.
Better Time Optimization
Make calls, finish emails or just nap – reclaim your commute by outsourcing the driving.
Exceptional Service
With a professional driver handling the driving, you get a premium 5-star experience.
Cost Savings
Avoid vehicle ownership costs and enjoy reasonable rates, especially with volume discounts.
For a superior Dubai driving experience that takes the hassle out of getting around, choose Easy Driveae.
Contact us today to customize your own stress-free driver outsourcing solution.
When you need Easy Driveae
When you are out for a party or a function and having great fun, who wants to have tension on driving back home? Outsourcing driver gives you a complete solution; we will provide a rightful and responsible chauffeur to all your events, parties, sporting events, or any occasion where you require the driver's support. Our driver will make you relax and make all your events and parties tension-free.
How driver outsource services dubai Works
Start your journey here and manage your travel on the go.

Make a Booking

Pickup Location
Meet Your Chauffeur

Pay Cash or Card
Make a call or WhatsApp For Packages Details
Call our Agent to Get a Quote.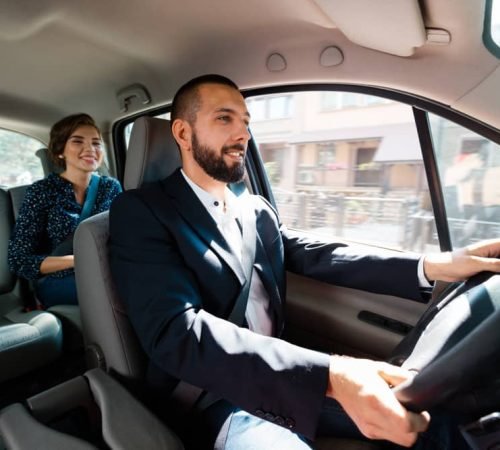 Have a Look at What Our Customers Say!
Our customers are our priority, and we always ensure we exceed their expectations and give them the comfort and luxury they want.
Easy DriverUAE Company that shows complete justice to their name. We have used their services multiple times and every time, their sober chauffeurs are outstanding. Very punctual and great crew handling the operations. Wish you all the best safety drivers
Easy DriverUAE Company that shows complete justice to their name. We have used their services multiple times and every time, their sober chauffeurs are outstanding. Very punctual and great crew handling the operations. Wish you all the best safety drivers
The guy named Nasir was very polite, he reached there 10 minutes before time and informed me. He drove us from Palm to Falcon city. He drove my car like I drive mine. Very good comfort driver service for fair price.
Thanks we had a great Easy driver service in dubai, Good hospitality, punctuality with an professional safe drivers team. Thanks a lot for your assistance. I am very impressed with your service and shall recommend to others.
Fast and professional are the best words to best describe the SafeDriversUAE team, they got me to my office party on time, looking forward to next time for safe driver service dubai!
"My friends and I use their service and they are cheap and just amazingly professional at their work."