Book A Driver In Dubai is one of the most important services for business and family travelers. Dubai is a very busy city, and driving around in this busy area can be challenging. There are many benefits of booking a driver in Dubai, especially when you are traveling with your family members or friends.
Book A Driver In Dubai
Booking a driver in Dubai is necessary for those who want to enjoy their vacations without worrying about traffic rules or finding safe parking places. Booking a driver in Dubai allows you to sit back and relax while your chauffeur takes care of all the driving duties and gets you to your destination on time.
Dubai Traffic Rules are very strict, and it's common for drivers here to receive fines for minor violations such as speeding or not wearing seatbelts. It can be very expensive if you get caught breaking any laws, so it's best if you hire an official taxi service that follows all local laws strictly so they don't end up paying hefty fines themselves!
To drive in Dubai, drivers must be at least 21 and hold a valid UAE driving license. Applicants must also have a valid passport and residence visa and an updated health certificate issued by a government-approved health facility.
Drivers who wish to work for car hire companies or vehicle rental companies must pass a criminal background check before they are hired. This includes drivers already working for such companies but has yet to be approved by the Dubai Police Traffic Department (DPDT).
Benefits of Booking Driver in Dubai
Booking a driver in Dubai is more economical than driving yourself. You can book a taxi if other people with you want to share the cost of hiring a driver. If you are traveling alone, getting a private car service makes sense because it will save money and time.
If you plan on going out for dinner or partying at night, having your driver will ensure that everything goes smoothly without any problems or delays. It's also better not just from an economic point of view but also from a health perspective since being stuck in traffic jams can be stressful on your body, especially if there is no air conditioning inside the car!
Dubai Traffic Rules are very strict
The Dubai Traffic Police Department is responsible for enforcing traffic laws in Dubai. They have a special task force that is responsible for the detection and prevention of traffic violations.
Officials take traffic violations very seriously, so if you're caught breaking any rules, you could face serious consequences.
Book A Driver In Dubai (Ultimate Guide 2023)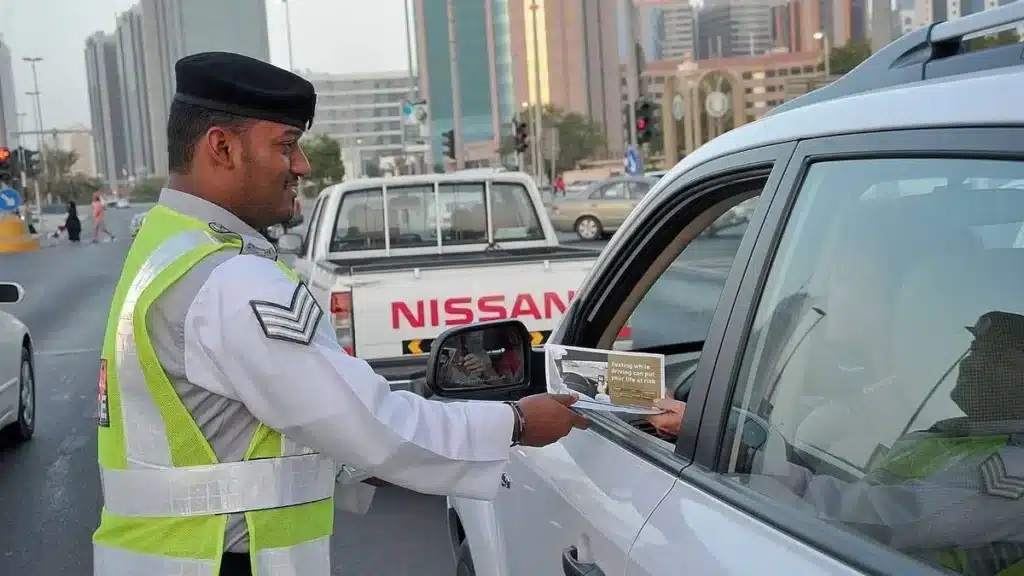 Booking a driver in Dubai is very easy. It's as simple as calling or messaging the company, which will have its app. If you want to book the driver for a specific time or destination, they can pick you up from anywhere in Dubai and drop you off at any location within UAE. You may also choose to book them for an entire day or weekend so that they can accompany your family wherever they go! Once you book your ride, the driver will be at your doorstep within 15 minutes and in uniform.
The best part about booking a private car service is that it gives us freedom because we don't have to worry about anything else except enjoying ourselves during our trip away from home!
Conclusion
We hope you've enjoyed this article and found it informative. If you have any questions or comments, please leave them below!